Ever heard of the Society for Industrial and Organizational Psychology (SIOP)? Perhaps not. American Psychological Association (APA)? Definitely! Well, the Society for Industrial and Organizational Psychology is the 14th division of APA. It is a professional organization that seeks to promote the teaching and practice of the science of industrial and organizational (I/O) psychology.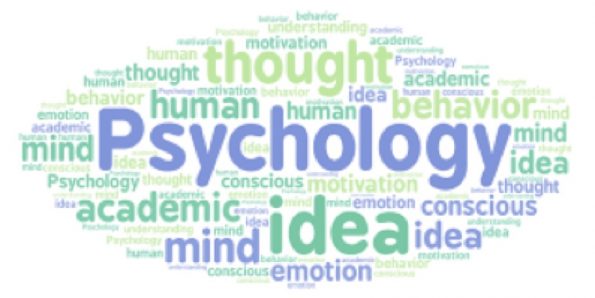 To do this, the organization publishes journals on the science, organizes annual conferences as well as offers resources to its members. It's well known amongst scholars for the quarterly publication known as TIP which stands for The Industrial/Organizational Psychologist.
How did the division come to be?
APA originally dealt with psychology as a science. Despite so, the charter failed to recognize a lot of applied sciences which led professionals in this field to militate to be recognized. It creased divisions to accommodate clinical psychology, but the department was not enough. This resulted in the founding of the New York ACP called the Association of Consulting Psychologists, in 1921.
The organization gained prominence as a result of dissatisfied psychologists who were now opting for ACP against APA. The organization even began publishing a journal known as the Journal of Consulting and Clinical Psychology. As the group grew, new divisions were set up to accommodate all of them one of these being The American Association of Applied Psychology (AAAP). This one was for applied psychologists. In this department was another small division known as that dealt with clinical psychology, consultancy and industry.
Over time, APA, AAAP, and SPSSI an organization that dealt with social issues began to work together which saw the merging of the three. These then became a division under the large APA. The Industrial psychology division was now the 14th subgroup of the APA and has today managed to be an independent entity due to growth and advancement in their operations.
What then is Industrial and Organizational Psychology?
Good question. This industrial-organizational psychology department is the field of science dedicated to studying human behavior in their work settings. As such, it is devoted to offering solutions to problems that arise in the workplace simply by studying human behavior and attitudes. They study entire organization personnel, departments, all the way down to the individual level.
Among the knowledge they seek to find is:
Organizational structure and development over time
Personnel attitudes
Career development against human behavior
Human performance
Job and task analysis
Ethical issues with regards to culture, the administration and statutory laws.
Consumer behavior.
And the list goes on and on. Understanding human behavior in their place of work requires an in-depth analysis of a myriad of issues, basically, anything you could think of that could affect how you, me, and other human beings conduct themselves at work.
Issues that Industrial and Organizational Psychologist seek to solve in the workplace.
There are specific processes that the Society for Industrial and Organizational Psychology seeks to improve or hasten in the workplace. These include:
Recruitment, selection and job allocation.
By analyzing human behavior, the SIOP can improve the recruitment process by identifying job vacancies and who is best suited for what. Through analysis of job requirements and human beings' attitudes and characteristics, they are able to review, and screen thus lead to the enhanced selection. The candidates who are selected are best suited for the specific jobs they are allocated to. This study helps organizations in society get the right candidates for job adverts hereby obtain the optimum working results from them.
Training and development.
By understanding how people conduct themselves then coming up with the right training and development framework is efficient. This is because activities set up in the training focus on improving workplace performance both individually and as a group.
Performance measurement
Through studying human conduct then coming up with the ultimate model for workplace behavior is easy. Against this, the technical, management and behavioral skills of employees can be studied to evaluate how well or how bad they are doing in the job.
Workplace incentives
Finally, based on performance are reward systems. These need to be correctly chosen as they determine motivation and zeal for work.
All the above and many others are processes that are improved from the psychological analysis of human beings in their workplace. The I/O Psychologists use their expertise in the design, execution, and interpretation of findings in order to solve societal issues in the context of corporations and other business models.
The Society for Industrial and Organizational Psychology has been a gold mine from which research findings are obtained to help make organized work perform better. They have improved industries both large and small businesses, profit and non-profit, all from industries, public organizations, health, and academic institutions. If you didn't know about SIOP, now you do! For more information simply log on to their website and learn a whole lot more!