Food is an essential part of everyone's life on dear old planet Earth. If we don't have anything to eat, we won't survive for long – it's as simple as that! When we are at home, we cook our own meals. But when we go out places, we pay someone else to prepare meals for us.
Chefs are part of an army of people that will source raw foods, prepare them, cook them and bring them out to you at your table in a restaurant. The meals you get must be presentable, cooked well and, of course, delicious!
If you have got a culinary degree, you might be pondering what to do next. The obvious choice would be to get a job using your skills. The only trouble is; what job do you apply for? Should you even work for someone else? With so many options open to you, the choice can sometimes feel confusing.
Today I will aim to help you demystify the options available to you. Keep reading to find out more!
Start your own business
Everyone is an entrepreneur; they just don't know it! Do you want to tap into your entrepreneurial spirit and make a living working for yourself? If so, there's nothing to stop you doing so! After all, millions of Americans have chased the dream and are now living it.
When you start any new business, it's important to think about why you want to do so. And how you can offer a better service than your potential competitors.
What sort of business would you like to start? You might want to open a nice little Italian restaurant somewhere. Or perhaps you'd like to set up in a niche market, such as a vegetarian cafe or restaurant.
Maybe you'd rather open a supply business instead of a retail one. The choices are limitless to you. At this point, I recommend you think about what makes you happy the most in your work and decide which type of business fits that profile.
Get a job
The lure of starting a new business is one that is too strong to avoid for many people. But running a business has its fair share of ups and downs. It often means that new startups have to work long hours and weekends too.
If that doesn't sound like your idea of fun, or you just don't want the hassle of running your own business, the only other alternative is to get a job.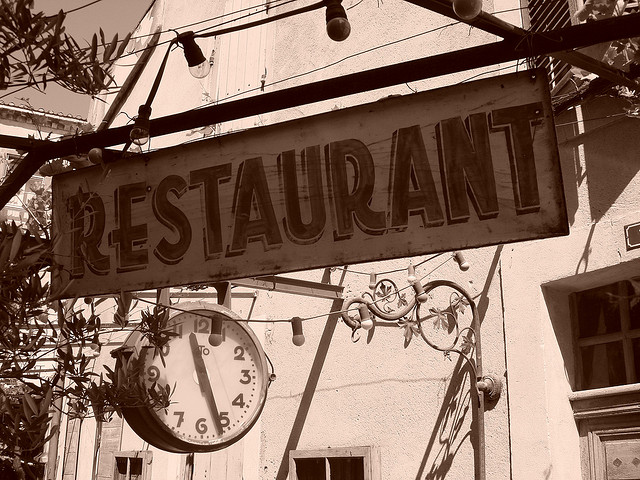 The good news is that there are plenty of jobs in the food and hospitality industries that you could get.
There are many places you can work with a culinary degree. In fact, because you have a culinary degree, your chances of getting employed quicker will be higher than those without a degree!
You could get a job cooking food or serving customers in restaurants. Or you might prefer a non-retail job in the service sector. I know of some people that got jobs in food hygiene and safety organizations.
I hope you have enjoyed reading today's article!