Daniel van Binsbergen, CEO of Lexoo, originally from the Netherlands, studied as a lawyer and spent three years working in a large law firm in Amsterdam. Daniel spent a further two and a half years working in London. During this time he identified a problem, and built his company Lexoo to solve it.
While working as a lawyer, many of his friends were building their own startups. They came and asked him for recommendations of legal firms that could help their small businesses. The large legal firms were easy to find, but their services were beyond the budgets of the startups.
Daniel knew a number of lawyers who left the big firms to start their own practices, and he started recommending those lawyers to his friends. After each recommendation was made, his friends would come back to him to ask if the quotes they were given were reasonable.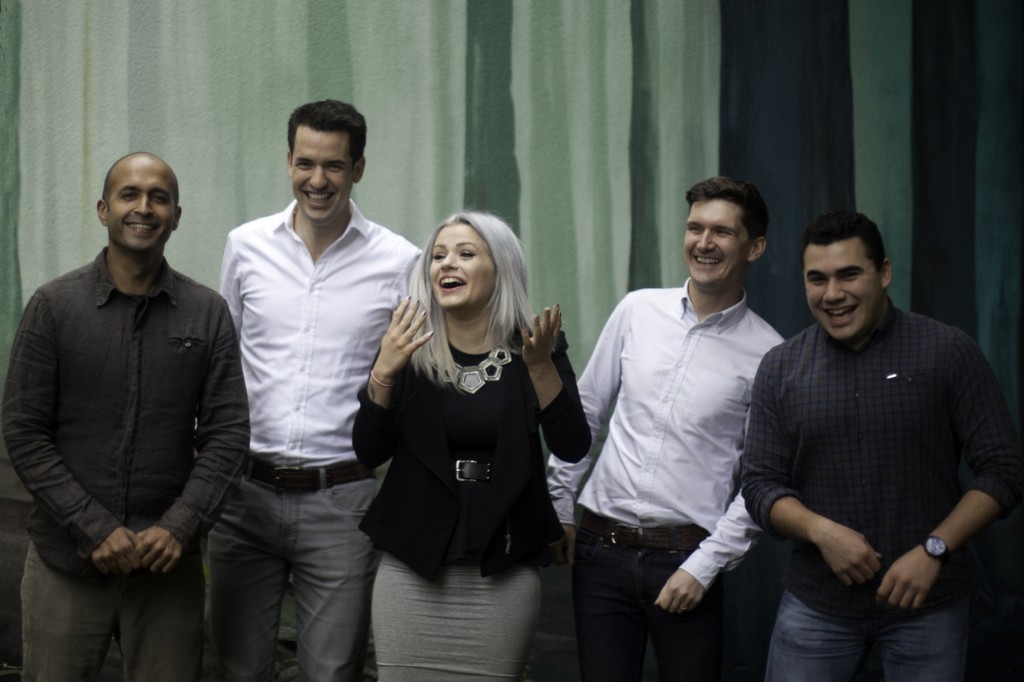 From this experience, he identified a problem that became the driver for developing Lexoo -- there was no information available for small businesses to know which law firms are suitable for them, and how much they should be paying for their services.
This led him to define the value proposition of Lexoo:
If a business or a startup is looking for legal assistance, Lexoo will ask four specialised solicitors to quote. Lexoo will only ask solicitors to quote that have the right experience and that Daniel trusts will be a good fit. All solicitors on the Lexoo platform have been interviewed and vetted. The client will then get a report with a profile of the lawyers, including their working background alongside quotes for their services.
The lawyers often give fixed quotes as they know they are in competition with each other. This takes the negotiating out of the process, "most people don't know you can negotiate with lawyers," Daniel adds. Daniel believe that with the competitive tendering process, businesses are given the best possible proposals upfront.
Lexoo's process of finding the right lawyers for each business is a combination of manual selection, and some automation. Lexoo use extremely detailed tags for each lawyer. For every client that comes in, Lexoo makes sure there is enough information for the lawyers to give a realistic quote on. This enables them to add tags to the enquiry and the system they have built can start matching lawyers to the case.The Lexoo team then checks the results manually to make sure the system suggested appropriate lawyers before sending out for quotes.
When asked about the legal system adapting to new technologies Daniel answered:
"If you look at the legal industry's practices over the last 200 years, the last 10 years has seen more innovation then the last 200 years combined. Things are finally changing, but the large majority of lawyers don't like it, and they are hoping the good old days will continue. Only now are we seeing more legal startups popping up, and gaining ground." Daniel describes the legal market as "an old sleeping industry" and him and his team aim to shake it up. Their belief is this is a market that has not been disrupted yet.
Lexoo's mission has stayed the same from when they started, of matching business with good lawyers. The team always aligns themselves with the business, as a broker of sorts they are a marketplace that caters both for business needing legal help and the lawyers themselves. They always try to understand the question: "what does the customer need?" and find them the right lawyers, not the cheapest or most expensive lawyers. Daniel aspires for Lexoo to become the number one "legal friend", to help startups and small business, to be the first port of call when they are looking for a lawyer.
Lexoo's business model is free for customers, and lawyers pay a marketing fee. "The weird thing about a marketplace is that quite often the user that you are focusing on, isn't the one paying you. But I believe it works quite well this way."
Daniel met his co founder Chris O'Sullivan, who is the CTO of Lexoo, at Forward Partners. Chris was an in house developer at Forward Partners, who are investors in Lexoo. Apart from receiving equity investment from Forward Partners, Daniel received access to the inhouse team of developers, marketers, designers and product managers that are available for all portfolio companies. This team is available at a reduced hourly rate, so instead of hiring an entire team at the beginning, Daniel could use the team on a hourly basis as and when he needed.
Daniel was looking for a technical co- founder and was impressed by the work Chris had completed for other portfolio companies, so they started discussing the opportunity of working together.
Daniel's advice to anyone thinking of starting a business is:
"To build less product than you think you need. When I was still a lawyer and only thinking about this business, I had this great vision of what the product should be. I would need to have client logins, messaging between lawyer and client, and a further 500 features I thought of. It turns out that to get initial traction you only need a fraction of what you think the 'full product' should look like. The main benefit is that in the process you learn what you actually should be building.
Ultimately we launched the initial website with a form. Clients would fill out that form, which would end up in my inbox, and then I would manually contact the lawyers and send them a word document to fill in. I then compiled the quotes and sent it to the client in PDF format. It validated that it worked, and from that we knew which bits to automate."
Daniel adds, if they would have gone ahead and built and automated all of this product without figuring out which features are needed, they would have spent too much time on building, and not proving the concept.