A portfolio is just a term for a collection of items. It can be a collection of various assets and investments and other similar items, depending on the industry. In project management, a portfolio is a collection of projects and programs. Other project-related activities and responsibilities can also be included. The goal of a portfolio is to create centralized administration and control. Project portfolio architecture (PPA) is a method used by project managers and project management organizations to build and assess the possibility of a project's success.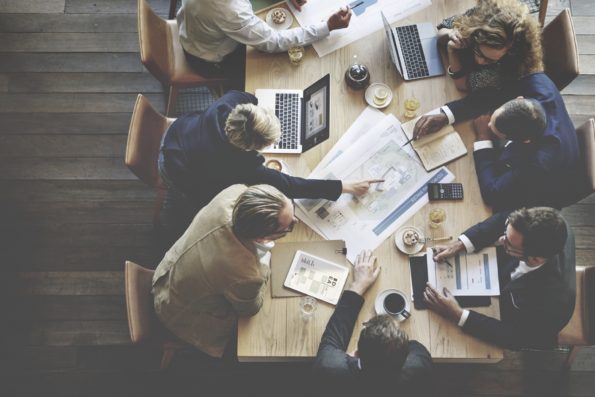 Project portfolio architectures provide their prediction and business analysis for companies that intend to invest in new ventures by organizing and combining all data linked to proposed and ongoing initiatives. Using a software for the same can make it easier for them. You can learn more about portfolio architecture at https://valueblue.com/
These are the factors that you must consider selecting a software for Project Portfolio Architecture.
Helps you focus on company's goals
The software should have a reputation of being focused on the goals and objectives of the organization. The lack of clearly defined goals and objectives, as well as the essential benchmarks and milestones to monitor progress, is the primary cause of organizational failure. If the business is not well equipped to deal with distractions and challenges and is easily sidetracked by a pet project or the excitement surrounding an alluring but ultimately fruitless market trend, it will affect their finances. So, get a software that supports the company's goals and help users decide accordingly.
Prioritizes collaboration
Your business and the software, both should encourage and prioritize collaboration. Distinct project groups with different purposes can wind up functioning as competitive entities contending for financial and human resources in major organizations. For example, one group may concentrate on research while the other focuses on project execution. PPA business must be capable of addressing these issues by assuring project alignment with corporate strategy and evaluating needs from various functions using a thorough, standardized manner. It should also be capable of reducing project redundancy and encourage project managers to use mutual teams to create a more collaborative environment.
Feedback and Goodwill
Whichever project management software you select; it must have experience in the field. Ensure that there are enough positive feedback and previous successful examples. This will help you be more confident of your selection. It must be capable of understanding the risks involved with project portfolio architecture and how to avoid those risks. The software should be able to identify risks in the portfolio's projects and build contingencies and risk response strategies to reduce uncertainty in the portfolio's projects.
Financial management
The softwares should be well-equipped to handle the finances of the organization. They should be able to manage financial resources associated with the portfolio's projects and demonstrate the portfolio's financial worth concerning the organization's strategy, goals, and objectives
Resource management
The software should be well-equipped to handle an organization's resources. They should know how to use an organization's resources efficiently and effectively, from materials and equipment to people and technical abilities. They should be familiar with all of these things.
Once you make sure that above-mentioned points are met, you will select a good software. The right project management tool will mitigate the burden on you and help you focus on things of more importance. So, select wisely.