It's safe to say that all of us have used a search engine at one point in our lives. Whatever we search, we get hundreds of results in a matter of seconds. They're free and easy to use, making them perfect for everyone. But how do these search engines decide what websites come up at the top of the list? More importantly, how can your website make it to the top? To help you out, here's some advice to help get your website and your business the boost in clicks it needs to become the best.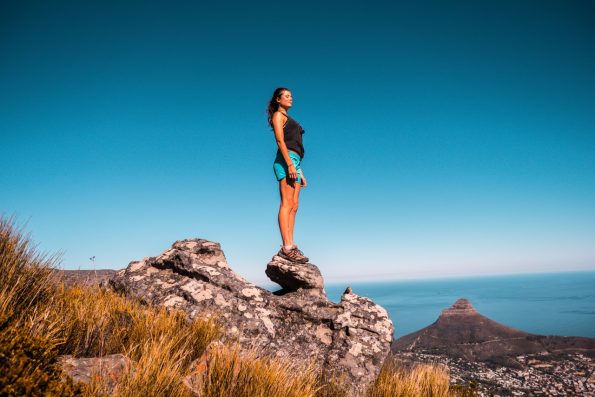 Keep your site information relevant
To get the results they need, a search engine will scan every webpage in the worldwide web to get the best information. If their user searches for 'Car rental' then the top results will be car rental dealerships, most likely in the local area. Unless your website provides a wide range of different services, then it's important to keep your website free from tangents as much as possible.
Headlines
In a similar way a search engine often keeps an eye out for titles that you use in your websites. Again, if your website title remains relevant then it'll be boosted up the ranks and it also helps to keep your titles short. It's recommended to keep your page under 55 and to remember keywords. It's worth noting that using a surplus of key words can be a turn off so it's better to keep your keywords to your headlines and fill the rest of the page with good quality content.
Location
Loads of people use search engines for loads of different things but one of the most common things that people search are for attractions/facilities in their local area. So if you are a business in Denver you want people living in or visiting the area to know about you. To make this happen all you need to do is make sure that your location is prominent part of your website. Simply just putting your address and a telephone number with an area code can help give could easily put your website in the number one spot when people look for businesses in the local area.
Be wary of your advertisements
If your website is filled with questionable adverts that carry links that are potentially dangerous, then your website will likely appear as untrustworthy and I'm sure you can imagine that won't look good for your website or your brand. Keep your website clean from these kinds of advertisements and your website will be recommended by search engines.
Looks are everything
The algorithms used by these search engines are extremely clever and can detect a number of things when looking for search results and that includes the way your website looks. Having text that has little visibility – like bright yellow text on a white background – isn't very accessible for users and doesn't look very good. Furthermore, if you use a surplus of low-quality images then you're going to windup with a website that looks like spam which would make it very difficult for web users to come across your site. It's important to keep your website looking clean and simplistic but with some nice design too.
Slow and steady doesn't win the race
In this day and age, there's nothing worse than having to sit and wait for a webpage to load. When scanning for sites, a search engine looks for websites that load in two seconds, but Google looks for one and a half seconds when it comes to loading. To help get your website running as fast as it can, there's a few tools out there to help you like PageSpeed Insights and Accelerated Mobile Pages Projects – which is best suited for mobile websites.
Device compatibility
Over the years mobile devices are appearing in more peoples hands and most have access to the internet, leading many to take advantage of the mini computer they hold in their hands; but websites appear a great deal differently on mobile phones than how they do on computers and it can be incredibly frustrating for mobile phone users to look at a website that doesn't fit their screen. Google, specifically, recognises this and edits algorithm so those using mobile phones to search for websites get recommended mobile friendly sites first.
Hire a web designer
Honestly it can be hard to put together. Even the most basic looking sites can be difficult to piece together, let alone a professional looking one with all the features we've listed here. Luckily there's a whole range of professionals that can help build you a website that looks good and runs well. If you don't trust anyone else to be in control of your website there's plenty of services available online such as Wix and WordPress – note these services are advertised as free unless you wish to buy a domain from them which is paid monthly.
Most of what we've listed here might seem like common sense to some of you but to others this could all as well be written in a foreign language – in which case it can be worth hiring a Denver SEO agency. The internet is still fairly new and some people still struggle with it, which is understandable. Admittedly a big problem with SEO is that the search engine algorithms are constantly changing which can be stressful and overwhelming for those new to this whole thing. However, the advice with written out for you can be really helpful. Follow these tips and consult with the professionals and there's no way that you can go wrong.