If you're new to the consumer market, packaging is everything–it's make or break for success. Here's how to nail your food packaging design. In 2017, it was estimated that the food packaging industry market size was over $275 billion.
When designed correctly, the packaging is often a make or break factor when it comes to sales. In order to successfully market and sell your food products, you will need to know the following.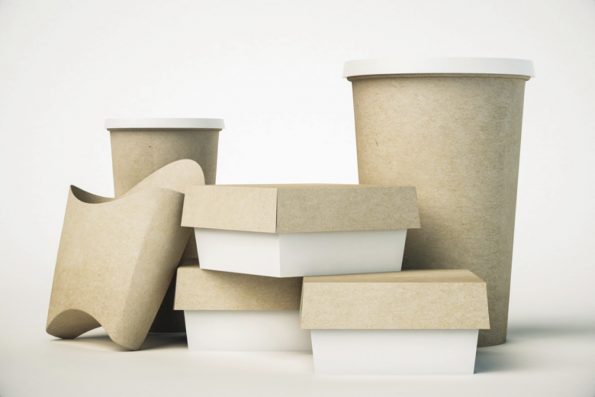 Learn more about how to make the best food packaging design for your items:
Keep It Simple
One of the biggest marketing trends currently is minimalism and this applies to your food products as well.
Keeping your packaging designs clean and simple can be appealing to buyers and make your product stand out. Many people associate simple marketing with a high-quality product because the food can speak for itself.
It is also important to have clarity when marketing your product. The packaging can be misleading if random pictures, graphic elements, and words are covering the design.
Show Consistency
A great way to get your products flying off of the shelves is by showing consistency with your packaging.
Products can easily be lost in the aisles with all of the different items, but using the same pattern, design, or colors can help draw attention to your products. This also makes it easier for buyers to locate your items and not accidentally pass by them.
Having a consistent packaging design creates a much larger shelf impact and can dramatically drive up your sales.
Be Honest
We all hope as buyers and sellers that what you are purchasing matches what is on the packaging.
Be honest and don't exaggerate pictures or add details on the packaging that isn't a part of the product. There is nothing worse than buying a bag of extra chocolate chip cookies that barely have any chocolate inside.
This is the part of designing where you must consider false advertising and avoid it at all costs.
Make It Yours
When designing a successful food package, you should be keeping your business' ideals and concept in mind.
Not only should your product be unique to your brand, but your design should also match your business. Sollas packing machines on this website are excellent machines for packing bundles of items in mass quantities and can be customized to your product.
Don't be afraid to think out of the box and display your company in a unique way through packaging.
Flexibility Is Key
It is quite common that food products will have multiple variations, and creating a packaging design that easily shows this is recommended, if necessary.
If you go to the store and look at all of the store brand BBQ sauces, you may see that they are all in the same shaped container, and have the same logo but minor differences. This is extremely useful when creating lines of products to be sold together.
You should be designing the packaging so that you can add new products and ideas to your line with minimal hassle.
Be Practical
Many products that go on clearance or in the sale bins often have one feature in common—they are impractical.
When designing the packaging of your product you should consider how the product will be used and if the design allows for optimal performance. Many condiments now have lids that are on the bottom so that you aren't constantly tapping the bottle, this is an excellent example of practicality.
You should have as much information about the product as possible before making your packaging design.
Display the Function
When marketing your food products, it can be useful to include the functions of your product on the packaging.
Giving the buyer information about the best ways to use your products can encourage them to try something new and lower their fear of testing a new product out. It is also crucial to identify any key points that can help drive your sales.
Many people include nutritional information to increase sales and also add information about the nutrients and benefits of their product.
Do Your Research
Just like any other successful business, you will need to do a considerable amount of research when designing your product packaging.
Identifying what works and doesn't for your competition is an excellent way to avoid any marketing issues. Take lessons from both successful and unsuccessful products, this will help you avoid wasting money and your product going unnoticed.
What Not to Do with Your Food Packaging Design
A food packaging design can be extremely fun to make and help bring in a lot of money, but it is important to avoid packaging designs that will have the opposite effects.
When designing your package, avoid using too many graphics and words, this can appear cluttered and confusing to buyers; minimalism is key. Many intricate packaging designs blend in and don't get noticed as well as simple marketing tactics either.
Another thing that you should avoid doing is leaving a large carbon footprint when creating your packaging. Going with green options can not only help the environment but also helps keep toxins out of your product.
Stock up to Sell
Utilizing this guide can help you create the best and most productive food packaging design that will leave your products jumping off the shelves.
Designing simple, honest, and customized packaging can help draw attention to your products and increase sales without actually doing anything else. Consistency is also important if you want to grow your brand's awareness.