Almost 15% of the US population will struggle with drug addiction at least once. As a startup or established employer, if you have either 10 or 100 people working under you, that means there is a strong possibility one or many of your team members are using drugs right now. Slurred words. Lateness. Outbursts. Employers notice signs all the time that point to substance abuse at work which puts them in a spot that could carry serious productivity, legal and monetary ramifications.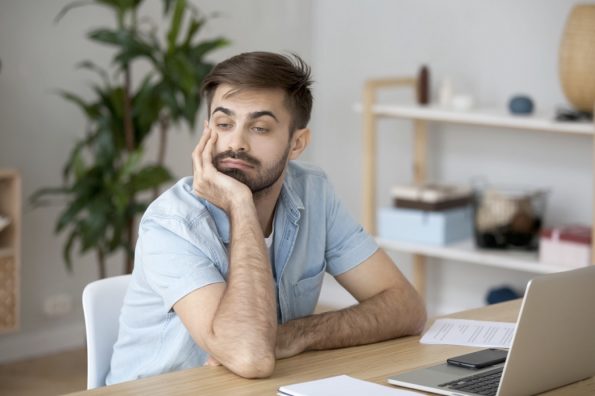 To help you successfully manage the drug problems that your team may be suffering from, here are pragmatic tips.
1. Be Proactive by Sharing Resources
As a startup business owner, assume that at some point you'll have to manage a substance abuse at work problem. With that assumption in place, immediately educate your HR department (or yourself if you don't have an HR department) on what resources exist so employees can seek help if desired.
Informational pamphlets on various types of addictions and treatments should be available through your city or through local rehab centers.
2. Understand Your Insurance Policy's Provisions
Before you can make recommendations to your employees that are struggling with addiction, you have to understand what your insurance policy covers. After all, a 3-month stint in rehab could easily run $30,000 to $50,000. Suggesting your employee go to a center that charges that much without the help of insurance is empty advice.
Talk to your insurer and have them walk you through what the most cost-effective drug treatment options are under your plan. If need be, opt into better coverage.
3. Document Your Observations
With your infrastructure in place, it's time to deal with the problem at hand. In regard to the employee that you suspect of drug abuse, document everything that helps support your suspicions. Have other team members offer you testimony as well and add that information to the record.
The more evidence that you have of abuse, the better protected you'll be.
4. Consult a Lawyer
There are many state and federal laws that make it very hard to fire somebody that you suspect of abusing drugs. If you let a drug user go in an unsanctioned way, they could learn more about their rights and take legal action against you.
Talk to a business lawyer. They'll let you know what steps you'll need to take to legally deal with a problem employee.
5. Decide on and Take a Course of Action
Now that you've documented evidence and have received legal counseling, take action.
You may want to call your employee in and ask that they go to rehab. You could let them know about local centers and promise that you'll hold their job for them during their treatment.
While less helpful, you could also just let an employee go for their substance abuse at work so long as you're legally assured that doing so is permissible.
Closing Out Our Advice on Managing Drug Abuse at Work
Substance abuse at work is more common than employers like to believe. With the steps that we've outlined above, we're hopeful that you'll be able to navigate issues that you encounter surrounding drugs in a way that mitigates fallout.