Starting a new business can be an exciting journey where you're bound to experience your fair share of ups and downs along the way. In this regard, one of the necessary evils startups have to deal with is finances, especially when it comes to managing payroll. The issue is, how can you even think about scaling your business when such a bottleneck is staring you right in the eyes, with each mistake having costly ramifications to boot?
That's where payroll platforms come in. In essence, these are designed to automate the process entirely, an investment that virtually pays for itself considering how much time they save you – your most valuable asset you should rather invest in growing your business. They will help you make the deductions where necessary, generate pay stubs, and all the other tedious tasks you'd otherwise have to do manually.
In today's post, we will explore payroll platforms from the perspective of startups, noting how they can help them overcome the setbacks they face on a daily basis.
How a global payroll platform can support a startup's growth
As a startup, growth should be one of your primary concerns. In doing so, you are likely to be working with talented individuals from all around the globe. This, however, can be a double-edged sword; different countries have different laws and regulations, and global collaboration can massively complicate things before you know what hit you.
Processing payroll with a dedicated solution that can truly manage a global payroll however, is a whole different beast. Not only do you no longer need to worry about processing payments, calculating taxes, and complying with the local regulations across a wide range of different countries, you also dramatically reduce the level of stress in your business, knowing that a piece of software is not prone to making errors like humans might.
Consequently, this allows you to scale on demand, not to mention give you the much-needed visibility when it comes to your payroll data.
The advantages of centralized payroll management
As a business owner, you realize full and well that productivity and efficiency can either make or break you in this competitive world. Once again, centralized payroll management fits into the equation nicely, providing you with a centralized location to manage these essential processes and allowing you to increase your accuracy and level of control.
In addition to these advantages, centralized payroll management also allows you to set up your custom approval procedures and workflows as per your business needs. With these, non-compliance will quickly become an issue of the times gone by as you'll never again have to shake in your boots, wondering when you're going to be slapped with a fine.
Last but not least, this brings you the benefit of accessing your payroll data in real-time, thus allowing you to make informed decisions and being wiser about managing your finances. At the end of the day, who wouldn't mind reducing their risk all while working more efficiently and with a greater level of control?
Supporting compliance with local regulations
Collaboration on a global level can quickly become an insurmountable challenge – after all, who has the time to study tax and employment related specifics across a wide range of different countries? That's not how you grow a business; there's simply not enough hours in one's day.
And yet, fail to comply, and you're facing a massive heap of trouble heading your way, including regulatory fines and legal issues, not to mention the irreparable damage your company's reputation would sustain. If only there was a way to do it differently…
Well, with the help of a sophisticated payroll platform, this will no longer be an issue. The software has been coded to dynamically update its records, meaning it always keeps in the loop with the latest tax and employment laws across different countries so you don't have to.
So if you've been using one from the very start, good for you. If not, consider setting one up, because it can automatically highlight the non-compliant areas of your business, allowing you to fix them before a regulator comes snooping around.
Reducing administrative burdens
Payroll management is known to be one of the most time-consuming workflow processes in any company, even if you have a full dedicated staff ready and willing to attend to the matter. Imagine lifting a significant part of that burden – that's payroll management software in a nutshell.
Now, you can re-assign your resources from menial tasks like regulatory reporting, tax filings, and payroll calculations and put it towards a more meaningful and strategic goal such as developing new products. After all, that's probably why you ventured into the startup scene to begin with – to innovate, not to watch bureaucracy devour a major part of your day.
Supporting data-driven decision-making
To avoid having to do guesswork and thrive in a competitive environment, data-driven decision-making is a must. One of the key features of payroll solutions is that they give you real-time access to payroll data, allowing you to pinpoint the relevant employment trends in the blink of an eye. Additionally, they also help you visualize other key variables such as tax information and salary data.
Once you have that at the palm of your hand, making informed data-driven decisions about finances, budgeting, and employee management effectively becomes a walk in the park. By having a cutting-edge tool like this at your disposal, you will be able to identify opportunities for process optimization and discover actionable ways on how to reduce costs. In case one of your employees is over or under-performing, a system like this can point you in the right direction as well.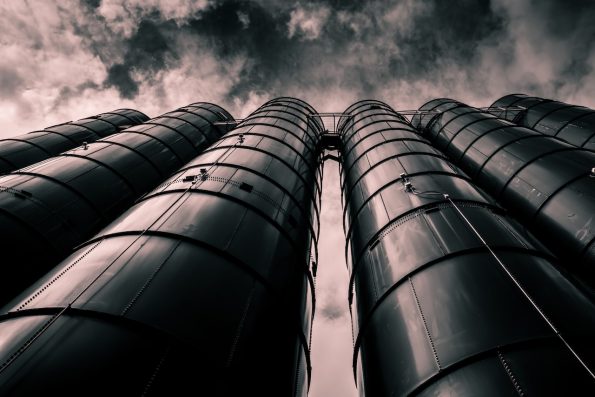 A startup is much like a factory plant – process optimization is crucial.
Source: Pexels
Conclusion
As you can see from the points made above, having a reliable payroll platform is the answer to your startup's growth and scalability. When all is said and done, an innovative mind behind a startup should put their time to a good use by innovating as much as possible, all while automating menial tasks wherever feasible.