The world of medicine is a human-centric one, in which human physicians treat human patients, providing not just treatment, but also utilizing soft skills when it comes to helping support patients on their healthcare journey.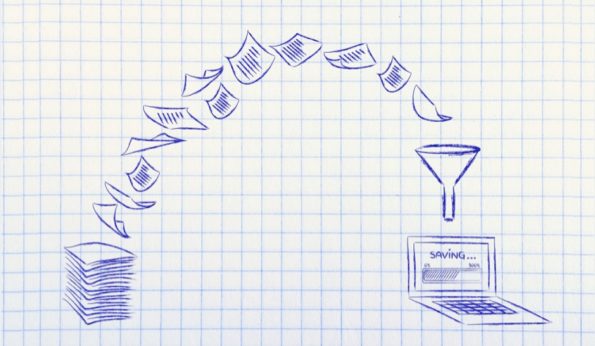 Contrary to some of the science fiction-heavy reports that periodically circulate, no, your family doctor isn't going to be replaced by an algorithm any time soon. But that doesn't mean that automation isn't helping transform medicine for the 21st century. From implantable medical devices and wearables to VR surgical training and operation tools, there is no shortage of ways in which cutting-edge technology is helping to change the way medicine is practiced.
One of the myriad technologies that is making its impact felt on medicine is RPA. Short for Robotic Process Automation, RPA tools are solutions for automating certain repetitive rule-based business tasks. Not only can this increase the speed and efficiency with which these tasks can be carried out, but it — perhaps even more importantly — frees up humans to focus on other, higher value jobs.
While RPA is being used across the enterprise market, its multiple uses in medicine serve as the perfect demonstrator for some of the varied applications it can be used to carry out. Here are some of the ways it can be used in healthcare IT.
#1. Keeping patient notes up to date
Have you ever been in a doctor's appointment where the doctor fails to engage with you by looking you in the eye, and instead spends most of it staring at their computer as they write up notes? While this still happens from time to time, many doctors today prefer to record conversations for transcription rather than manually type up notes.
The problem is that, as good as natural language processing has gotten, transcribing information about appointments — from a patient's overall health to their previous medical history to their usage of prescription drugs — isn't just about writing a solid block of text. Instead, information needs to be turned into a health narrative that makes sense as a patient's notes, including entering the right text into the right boxes. RPA tools can help with this by using technologies like natural language processing to turn conversational data into valuable patient notes.
They can also pull data from other sources and transfer it across to whichever database or software it needs to enter it in, thereby ensuring a comprehensive record.
#2. Scheduling appointments
RPA can be used to help schedule appointments and then send out automated, customized reminders to ensure that patients don't miss them. It can go deeper than just choosing the next available free space for a particular physician or other medical expert, too. For instance, RPA could send a message to the patient with a unique link that allows them to choose a preferred date and location for, for instance, medical imaging. It can consider which investigations are able to be carried out at which centers, along with the length of time the appointment will require, relevant details about the patient, and more. It can then alert the scheduling team and any other parties.
#3. Carrying out patient billing
Automating the billing process is a valuable task for RPA to carry out, since this can be a time-intensive job requiring plenty of calculations and analysis of different bills racked up during the time a patient spends in hospital. Being able to collate this information in one place, calculate without error, and reduce the wait time for a bill down to a few minutes can be a game-changer.
#4. Performing inventory management
Inventory management is a task seemingly tailor-made for RPA. Accurately keeping tabs on how quickly medical staff are getting through PPE (personal protective equipment), syringes, medication supplies, syringes, and more is another job that can take up plenty of time for humans to carry out.
RPA can do this record-keeping with high levels of accuracy, while also helping to place orders or alert the right people when stock needs to be renewed. RPA can carry out electronic scanning, automated ordering, tracking of purchase orders, and assorted other tasks to create a comprehensive inventory management system.
#5. Optimize regulatory compliance
One more area RPA can aid with is regulatory compliance, allowing processes to be fully documented and systemized in logs that make it easy to check that things are being done according to the necessary rules. RPA can therefore be a boon in cases of audits by healthcare regulators. RPA tools can even sit on user desktops and monitor decision-making, making sure that the right steps are being followed. Since failure to live up to regulatory requirements can be the cause of severe financial and other penalties, this is one example of an area that justifies the cost of RPA by itself.
More use-cases where these come from
These are just a smattering of examples from one industry alone, and how it can benefit from RPA to improve efficiency, increase compliance, and reduce costs. Nonetheless, it's a case study that can be applied to a plethora of other sectors and businesses, all of which can use RPA to transform the way that they're being run.