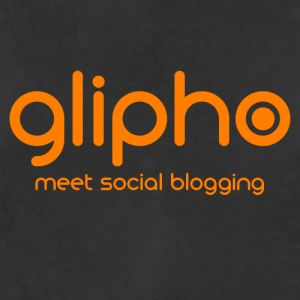 Glipho is a UK based Social Blogging Platform. It brings the power of social networking and SEO to traditional blogging. Connect features and intuitive category tags make content publication and writer discovery easy with no design, SEO or social marketing skills required of individual users.
Who is your startup aimed at?
Glipho's demographic is very wide reaching. It caters both to existing bloggers (you can import posts from the major existing platforms) and to people who have never tried blogging because it seemed too demanding.

How does your startup stand out against it's competitors?
Glioho aims at quality content. While conventional social platforms (like twitter or tumblr) focus on short bytes of content, Glipho is centred around longer quality content,with a 150-word minimum per post(or "Gliph") thus ensuring the site remains a quality text-based platform.
This following gives some more insight about how Glipho works:
Where did the idea for the startup come from?
After being unsuccessful at creating and maintaining a couple of blogs, we wanted to try and create something better. Why? We found that traditional blogging meant spending too much time on design and plugins. Furthermore, it was difficult to reach an audience for our blogs and we found that we spent more time trying to promote ourselves than we did actually writing.
We wanted a platform where writers were able to focus on their writing while the platform itself handled everything else.
That is why we started working on Glipho.
What is your business background, and what got you interested in startups?
I have been working in the UK Media Industry as a developer and social media strategist. I was creating news websites and tools for journalists and that's where the idea of Glipho started.
How long has the your startup been in the making, and who is the team behind the business?
Glipho was launched in London in 2012 and currently operates under 11 employees.
What has been your biggest challenge so far as a startup owner?
Getting exposure. People are reluctant to give you their time when you are new and so in the beginning getting people's attention can be very difficult.
What has been the latest development in your company so far?
Glipho has recently launched in the US market, and is hiring for it's first satellite office in downtown Boston. The decision to go to the US was because we've already seen an impressive volume of content from Americans, and we're excited to publicly launch in the U.S. market
In the coming year, what would you like to achieve with your business?
We would like to increase our user base by the end of this year and expand in different countries. We also plan to focus on our mobile app and start localizing in different languages.
If you could give one piece of advice to someone thinking about starting a business, what would it be?
I would say just do it, you will have to work harder than you ever have before but it's all worth it.
Related articles