As we all know, recruitment is a hugely expensive game. A common misconception made by those who are new to the practice is that it's just the starting salary that needs to be taken into account. As it turns out, there are a whole host of other fees to consider, such as HR, pension, tax and others.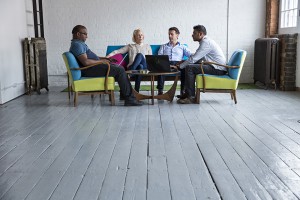 It means that mistakes come at a cost. If you do make a bad hire, you might have the chance to rectify it through the initial probation period, but in general it's something that can cost your business a lot, particularly if you are a startup.
This is why we have penned today's article. Let's now delve into some of the biggest mistakes that are commonly made, in a bid to save you money.
You don't sell the company enough
Like it or not, good candidates are in hot demand. They tend to get snapped up very quickly and it means that you need to sell your proposition to them as best as you can.
This might involve talking about all of the staff perks, whether this is about your team building event ideas in London or even something more tangible like additional holidays. Regardless, make sure they are fully aware of all of the benefits so you are ahead of the competition.
Your preparation counts as well
As we all know, there is a lot of emphasis on preparing for an interview as an interviewee. However, in reality, the same rules apply when you are sat on the opposite side of the table.
You need to go through their CV with a fine tooth comb to pick up on anything that is relevant to the role, or anything which might be a cause for concern. Otherwise, you will be left to ask the standard questions which will give you little insight into the candidate.
You don't perform due diligence
A candidate can provide the best answers in the world but in reality, this is just words. It might sound a harsh assessment, but you need cold, hard, evidence if you are serious about avoiding expensive recruitment mistakes. Startups have to be particularly careful in their selections.
This evidence can come in all shapes and forms. It can be university degree certificates, or something less tangible such as chasing up one of the references you have been supplied. As bizarre as it might sound, this is something that a lot of hiring managers don't follow up on and it can come back to bite you.
You don't follow your gut
Again, let's return to the topic of those perfect, scripted answers which some candidates are able to give.
This is a great start – but there is more to a successful interview than this. You need to develop a connection with the person in question as after all, you are set to be working with them for the foreseeable future.
If anything in your recruitment process doesn't seem quite right, there's absolutely no harm in following your gut. This is again something that a lot of interviewers are often scared to do.