There is competition in every business, and it affects your way to handle a business. Many of your decisions are somehow driven by your competitors and you may feel motivated to react in a certain way, but this is not a healthy choice for your business. One should not be worried about his/her competitors all the time and should focus on their business.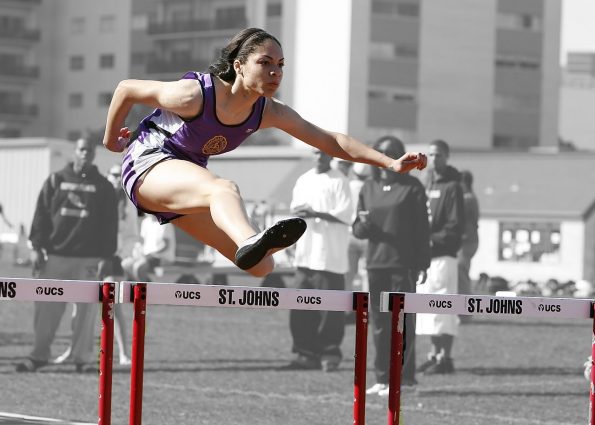 It is hard to avoid the news of your competitors thriving in their fields. Fear can be a powerful motivator and keeping an eye on your competitor's strategies can actually distract you from your business. So, stop worrying about competitors and start focusing on the following tips. Have a look:
Don't Compare:
A lot of people start comparing their startup businesses to those who have already been established in the market. This approach for comparison is very wrong. Take your business as a seed and it will grow with time. On the other hand, the other business has gone through the similar age and pattern to become something. The fact that you started an entrepreneurial initiative is a big enough step for you which a lot of people don't take.
Focus on Your Own Winning:
Being in business means you will have to swallow your competitor's win. But one shouldn't get discouraged because of their winnings. One should be happy for his/her own winnings no matter how small they might seem.
Don't Copy Your Competitor's Strategy:
There is this saying that one size does not fit all. The same is the case with business. It is not likely that your competitor's strategy will fit through your business. Instead of copying your competitor's footsteps, carve your path with creativity. Although you should study their strategies, know the ways how they grow themselves, learn from them and try to cope with your failures. Suppose if they are offering extra ketchup, you should offer custom made bbq sauce with your burgers just to cultivate your evangelists. Use small things and gestures that can give your business a real boost. Try things in your way even when you couldn't do anything.
Don't Lose Hope:
Competition is never going to go away and at times you might feel that this is the end of the business and you don't have any energy left to do anything for your business. Know that these feelings are temporary. Try to get smarter, learn from your mistakes, and try to control it in your way. Everything can be done better. Don't let the fear of being different stop you. Feel proud of being yourself and this will surely become a fruitful business one day.
If you have a food-related business, then get in touch with Giraffe Foods Inc. private label food manufacturers USA. They make customized sauces for various food-related businesses. Having your own customized sauce could be great for your food business. So, book your order today and enjoy the delicious sauces.