These days, ecommerce websites are booming. To get the edge over the competition, you need to improve your ecommerce platform and redesign it. Because this is a complicated task, you need to set goals to do it. Your goals and expectations must be clear and realistic. Your website gives the first impression of your brand to the visitors. With that in mind, here are several reasons why you need to redesign your ecommerce website.
You do not know how to update the content of your website.
If you are not very familiar with how to update the content on your website, you should definitely consider redesigning it. You should not have to hire an IT specialist to add new content to your website. Maintaining an online shop means you have to keep up with the demands it entails. You need to be able to add new products, remove the items that were sold already, and inform your visitors about the latest offers and deals. Therefore, you need to contact an expert or hire a web development service that can help you update your website and give you the tools to learn how to do it yourself for periodic updates.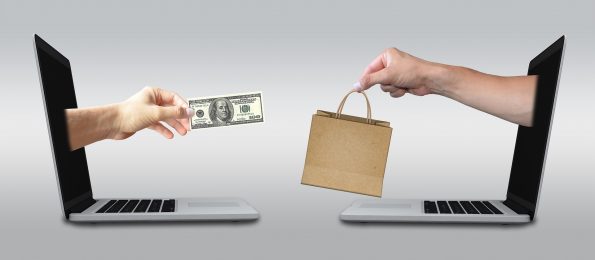 Alternatively, you can consider purchasing a ready-made ecommerce store that is hosted on a third party platform. Store like these, such as those available on the ecommerce marketplace Exchange by Shopify, will already have plug-ins in place that will allow you to make updates on your own.
In terms of marketing investment, Google Analytics indicates low returns and high bounce rates for well-maintained websites.
A redesigning plan is a must if Google Analytics shows that your website has poor sales and behavior for visitors onsite. You cannot use your intuition when it comes to business. Therefore, the decisions you make for your website must not be based on your own judgment or choice. You need to refer to these decisions with figures that show low traffic and high bounce rates. From there, that is where you can take action.
You can identify the problem areas of the current structure of your website through a thorough analysis of figures from Google Analytics. Focusing on the flaws and determining the right parameters like conversions and the average duration of a visit can help resolve the problem areas. CrazyEgg and ClickTale are some of the paid applications that you can use for this.
Your website does not meet your objectives and reach out to your target audience.
A delay in the redesigning of your website is pointless if the current design of your website does not match your objectives and serve your target audience. You need to have a website that can satisfy your target market in order to achieve your objectives. Your website should be able to communicate in the same way as your target audience. Thus, you ought to consider giving specific treatment and sharing the same interests. A redesigned website can definitely help in meeting these demands and reaching your business goals.
Your website has shortcomings in the latest technology.
If you see people visiting your website but not purchasing, it may be because of the slow response of your site. Redesigning your website can resolve the following difficulties:
The website takes too time to load, and it is too heavy.
Your sales suffer because of the technology your website is using.
Your website cannot handle the traffic it receives.
The plugins and features are not well-integrated.
Having experienced most of these, you should remodel your site and equip it with the latest technology.
You have a basic template, and you have decided to have a customized website.
People tend to be on a tight budget when they start their own business. You might have used a template when you were starting your online store to save money. However, in the long run, it does not meet the demands of your business. The problem with a template is that there is nothing unique about it. Thus, it does not reflect your brand well. A customized website, on the other hand, focuses more on your brand.
Redesigning your website from scratch and adding some new and custom features can give you the platform that you want. It is also an added edge over your competitors.
You want to reach mobile and smartphone users.
With many people owning a smartphone, you must have thought of making your website mobile friendly. A desktop website and mobile website have a different structure. Thus, if you want to your website to be viewed on smartphones and tablets, it is not enough that you adjust the design of your website to allow it to fit into smaller screens. You ought to optimize and reconstruct it so that mobile navigation will be flawless. It is definitely a good investment if you optimize your E-commerce website.
Conclusion
Finally, most people focus on the SEO aspect of their online business. Therefore, website design is often overlooked. They do not realize that achieving their SEO goals is impossible without the right website architecture. It is because this is how search engines can identify them.
From the given reasons, you are probably convinced of giving your E-commerce website an overhaul. It may seem daunting, but researching and seeking help from a web design firm can help you in this process.
Image source: https://pixabay.com/photo-2140604/