You work hard to ensure that you can entice potential customers to buy from your store. It's tough to make them decide to choose what you have to offer over other choices, considering the competition. The worst part is when you already succeeded in attracting some people to buy your products, and you eventually lost them. Even if you already consider them as your loyal customers, there's no guarantee that they will stay with you. These are some reasons why even your most loyal customers will search for other options.
Your product quality has deteriorated
You have to check the quality of the products you sell. If you don't feel satisfied yourself, you can expect your loyal customers to feel the same way. It's also possible that your products remain the same while your competitors implement quality upgrades. It means that in the eyes of your loyal customers, you already changed for the worse.
Your prices have increased drastically
You made a lot of effort in improving the quality of your products. The problem is that you ended up spending a lot, and you have no choice but to increase the prices too. You have to be careful in passing on to your customers this burdens through a price increase. You might lose their trust and eventually they decide to look for cheaper options. Considering the tough economic times, some people would sacrifice quality if it means saving more money.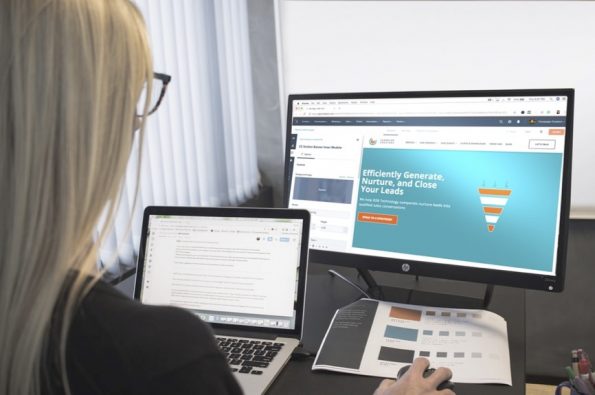 You don't have rewards for loyal customers
You need to give loyal customers more reason to stay apart from the quality of the products they're getting from you. Make sure that you have a reward system for each time these customers choose your products. You can also prioritize them when handing out free merchandise. When you have an upcoming sale or promotion, they must be the first to know about it. Give them a reason to stay with you and remain a loyal customer.
Improve your website
You need to focus on web design. Some people don't care a lot about product quality, but they want it to be easy to purchase something online. They're in a hurry, and they have no time to navigate through a site. You can partner with an Oxford web design company if you want to improve the overall layout of the website. If it seems complicated or difficult to use, you might lose potential customers. If you're attracting older audiences, you want to make it as easy as possible for them to purchase the products.
You have a terrible marketing campaign
You need to pay attention to your marketing campaign. You want to keep attracting the attention of your audience. They don't have a long attention span. If there's something shiny and attractive, they will choose it over more conventional choices.
Given these reasons, you need to change your strategy and consider some methods to gain the confidence of your loyal customers. It's one thing to attract new customers into the fold, and it's another to retain the loyalty of those who have been with you for a while.