Nowadays, gaming laptops aren't just for gamers. These powerful workhorses can do a multitude of tasks with great ease and speed. They make a lot of work tasks much simpler to do and can improve your overall output since slow processing won't be holding you back. These tools are called gaming laptops because that's what they were designed to do: play games that demand a lot of computing power with no trouble at all, and nowadays, games need a whole lot just for it to run smoothly. And if a computer can run heavy games easily, then it will be able to do almost any task with the same convenience.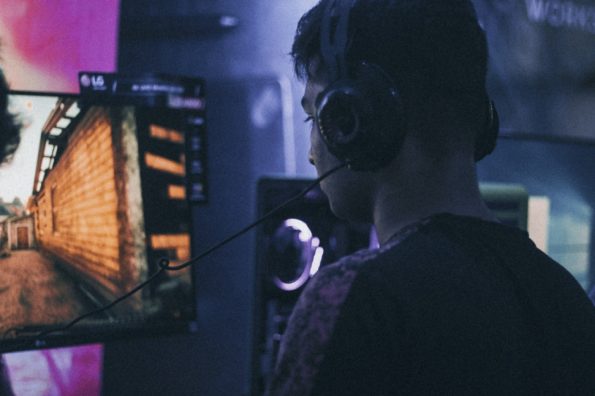 In this article, we look at a couple of reasons why a premium gaming laptop is a good investment.
Speed
This is probably the first feature you'll, notice when trying out a gaming laptop. A lot of these new models will be able to ready to run mere seconds after pushing the power button. This can help in starting out the day as we all know how annoying it can be when you're ready to work but you have to wait a couple of minutes for your laptop to be ready to use.
Fast running laptops will also be perfect when you need to present something at work or need to take notes while in a meeting. Aside from that, using applications will also be easy to do. We all know how it feels to keep your fingers crossed that your laptop won't crash when running a heavy program like a photo or video editor, but all that anxiety will go away if you're using a gaming laptop.
Longevity
These gaming laptops come with a higher price tag than a standard laptop. But that's because you're paying for all the high-quality materials and components of the laptop that make it run much smoother. Aside from that, since the laptop uses higher quality materials that its standard counterparts, these machines are built to last.
A lot of people who bought a gaming laptop years ago find their laptops working great years later, even better than a lot of the newer, non-gaming laptops on the market out there. It's no secret that non-gaming laptops might have to be changed every couple of years, and that can be a hassle to do, aside from costing more in the long run than investing in a high-quality workhorse like a gaming laptop.
Multi-Tasking
Nowadays, employees at work don't just do one thing. Even those who work from home find themselves having to do multiple tasks at a time. Doing all that work can take a toll on a computer. Just ask anyone who tried to run Microsoft Excel, Word, and Google Chrome at the same time. These are applications commonly used by people in their day-to-day jobs that take up a lot of the power of a computer.
This causes apps to run even slower than usual which can totally disrupt a person's workflow. But gaming laptops have better RAM and processors than standard ones, which means that you can work with multiple tabs, windows, and programs all running at the same time with no problem at all.
Upgrade-Ready
The gaming community knows how quickly technology moves forward. That's why top-of-the line processors from years ago can't run modern games anymore. The road between modern and retro is growing increasingly shorter, which is great news for gamers who sell video games upon completion but a little more daunting for those struggling to keep up. This fast evolution means that hardcore gamers may find themselves buying new laptop parts so that they can run the best and newest games all the time. With a standard laptop, changing these parts may be tricky, since they aren't designed for that.
But with a gaming laptop, parts can be changed easily, and with little bit of research, you may even find yourself changing the parts yourself. If you don't game too much, you won't really need to upgrade or change anything in an already powerful gaming laptop, even after a couple of years. However, there may be times that you need to change or upgrade a part for whatever reason, and it will be much easier with a gaming laptop, and much cheaper than buying a new laptop every couple of years because it didn't age as well as you wanted.
Conclusion
Anyone who hasn't used a gaming laptop before will instantly feel the difference. Programs run better, turning the computer on and off is easier, and all of this is packed in a powerful and portable machine, albeit a heavy one. If you are looking for a good gaming laptop for 2020, you can consider the Razer Blade laptop series: https://www.razer.com/gaming-laptops
It's no secret that anything you need to do on a computer will feel much better on a gaming laptop, so if you need a machine that can improve workflow, increase work speed, and last a long time, then a gaming laptop is definitely worth considering.