You might have a project idea for your start-up but you are unsure of how to implement its technical side. What you need is a custom IT solution. Converting your business ideas, goals and needs into a unique IT product will offer competitive advantage. But how can the compact Raspberry Pi help you achieve this?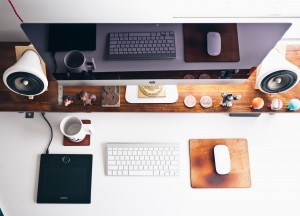 Vast Peripheral Support
The Raspberry Pi includes 26 GPIO Pins which are useful for embedded projects and interfacing software. These pins can help with learning about the interfaces of the components. Due to the number of GPIO pins given, it supports multiple sensors at a time including various displays and modules. You will also find it comes with a lot of accessories, cases with different designs, Raspberry Pi HATs and more.
Supporting all types of codes
What made the board popular is the fact that it supports all types of code. In fact, one of the major goals of the Raspberry Pi foundation was to provide an affordable way to learn programming. This would be ideal for someone who is at the early stages of building their business and looking to stick to a limited budget.
Fast processor and productivity
The Raspberry Pi 4 boasts an impressive 1.5GHz Quad-core CPU. This ensures  excellent performance and computing power. With strong features and a unit testing framework, Raspberry Pi increases the speed and productivity of applications. Besides, it is capable of doing everything you would expect from a normal desktop computer including browsing the internet, making spreadsheets, word processing, playing high-definition video or anything else you might need for your start-up.
Low power consumption
Essentially, Raspberry Pi is a low-power computer. It draws about five to seven watts of electricity. This is lower than what you would normally use. As servers are running all the time, the electrical saving costs do add up. Therefore, this is another point worth considering when you are beginning your start-up company and looking at potential bills such as these.
Variety of support
One of the most impressive features found in Raspberry Pi is the impressive amount of support users receive. You will find plenty of forums, guides, blogs, tutorials as well as websites such as the Pi Hut which will answer all your queries. Apart from the many resources, there is a range of online training and courses available for beginners providing the best tools necessary. You will find many example projects and ideas keeping you engaged.
No moving parts and silence
It is also important to note that Raspberry Pi uses an SD card for storage which is fast and has no moving parts. This means that there are no fans or anything like that to worry about. You will also be glad to know that the Raspberry Pi runs in complete silence.
As it can be seen, Raspberry Pi would be of great use for business start-ups looking to develop their IT custom solutions. Packed with amazing benefits and features, this affordable device can offer so much more than meets the eye.