Some people mistakenly believe that money is less important for nonprofits than conventional organizations. But funds are just as important to a nonprofit. After all, nonprofits have operational expenses such as rent, energy bills, and salaries. If nonprofits want to attract top executives, then they must also pay competitive salaries and need the nonprofit fundraising to support it.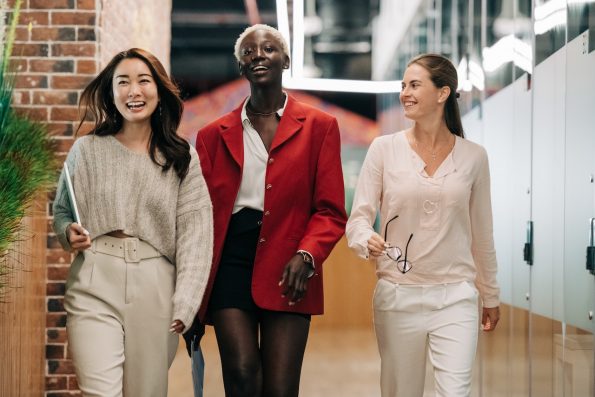 Credit: Alexander Suhorucov via Pexels
Moreover, nonprofits need money to develop their brand, advertise, and take advantage of growth opportunities.
However, nonprofits can't generate revenue through conventional means due to their nature. Instead, they must think outside the box to raise funds. Here are some interesting nonprofit fundraising options:
1. CRM Tools
Many nonprofits use CRM (Constituent Relationship Management) software nowadays to boost workflow, efficiencies and reduce costs. The best CRM tools can also help nonprofit organizations raise more money through some interesting features. For instance, top nonprofit CRMs have fundraising thermometers, donor fundraising programs, analytics, and much more.
2. Social Media Marketing
Social media marketing is an excellent platform for nonprofits to run fundraising campaigns. Not only is social media cost-effective, but it allows organizations to target specific demographics. Moreover, many social media platforms offer discounts and fundraising tools to nonprofits.
TikTok: The most effective platform for targeting Generation Z users. Nonprofits can create catchy advertising campaigns that capitalize on TikTok trends.
Facebook: The ageing social media platform is a good space to target millennials. The most effective ads are punchy, emotional, and to the point.
LinkedIn: The work networking platform is a good space for targeting professionals, executives, and businesses.
3. Government Grants
Many nonprofits raise significant sums of money through government grants. Check opportunities with your provincial and federal government. Nonprofits may have to jump through many hoops to qualify, but the effort is usually worthwhile.
Nonprofits located in certain countries may also benefit from international grants for nonprofits. Competition for these grants is usually stiff. The process can also be lengthy. But the funds can be enough to support a nonprofit for a year.
4. Influencer Partnerships
In the modern era, influencers can have enormous reach, especially with nonprofit fundraising. One social media post from an influencer can raise millions of dollars. Many powerful influencers offer their services free of charge to nonprofits. These influencers are more likely to partner with your nonprofit if they believe in your cause.
5. Entertainment Events
Nonprofits should look to partner with entertainment venues in their communities. Entertainment events such as plays, movies, and comedy nights where a percentage of the ticket fee is shared with the nonprofits are excellent fundraising options. Nonprofits can also use such events to augment their brand. For instance, they can promote their mission statement before or after the event to the audience.
6. Charity Marathon
People love to walk or run for their favorite causes. Nonprofits can use their influencers and staff to organize marathons sponsored by local businesses. Livestreaming these events can also help raise money online.
Nonprofits should have their websites with donation buttons ready to take advantage of charity marathons.
These are six ways nonprofits can raise money. With enough research, hard work, and networking, nonprofits can raise their revenue volume.