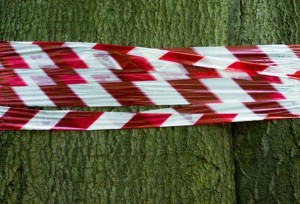 Starting your own business can be immensely rewarding, exciting – and even fun! But before you start putting all the great ideas you've had in the past into practice it is vitally important to be pragmatic and get the right structures in place in first. Like a house, over time a business will stand or fall depending on the quality of its foundations. Whilst you will no doubt want to get out into the marketplace and trading as quickly as possible it's important to remember that what you neglect at the start may well end up finishing you.
Once you've finally taken the plunge and freed yourselves from the shackles of being a wage slave you will find there are a million and one things to do. Some issues are obviously more complicated than others. Whilst you're probably prepared to take on board some of the essential day-to-day operational stuff like setting up a new email account, organising a website to be built, signing car lease hire agreements, changing phones etcetera, when it comes to the structure of your business and the legal relationship you have with business partners, employees, customers and suppliers it is advisable to seek professional help. Remember a little knowledge can be a dangerous thing.
The level of the help you'll need will depend on your business structure. Most businesses in the UK are sole traders, limited companies or business partnerships, the simplest being the sole trader because owners report their business income on their personal tax returns. There are other legal structures which are specific to companies who help people or communities. For general information on all of the above the government website, www.gov.uk, is a good first port of call.
However if you want more specific advice, tailor-made to your own particular needs then you need to find a solicitor who specialises in such matters. Initially it's a good idea to have a look at the company website, such as http://www.blasermills.co.uk/, if you're unsure about what areas their legal portfolio covers.
Unless you have a lump sum burning a hole in your bank account the time it takes to sort out bureaucratic red tape is still an important consideration. Be organised. A simple bit of forward thinking can go a long way to alleviating stress. Every minute wasted filling in the wrong section of a form is a minute wasted when it comes to selling your products or chasing up new contracts.
According to a recent report, the Government's three-year campaign to get rid of unnecessary business regulation – The Red Tape Challenge – has had little or no impact on UK businesses. So the role of a solicitor in helping you through the legal minefield is just as important as ever. Getting clear, concise and impartial advice about contentious and possibly costly areas such as Health & Safety will help put your mind at rest and allow you to get on with the business of making money.
Like putting the horse before the cart it only makes good business sense to get a good solicitor from the start.
Related articles