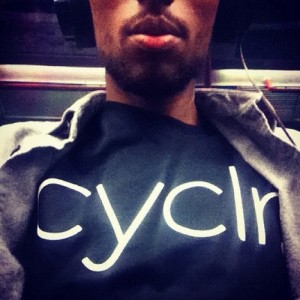 This week we had a fantatic Q&A session with Gerry Newton, who is the founder of Cyclr. Cyclr is an online social marketplace for the everyday cyclist. Users don't simply buy products on Cyclr; they can discover, learn and interact with brands. Users can also post their own cycling products for sale in the easy-to-use platform. Cyclr's aim is to inspire cycling communities everywhere.

1) How did cyclr start?
Cyclr originated from my cycling blog entitled Bicycle Basecamp. Two years ago a serious cycling collision left me bedridden for three months. Being an avid cyclist I couldn't resist interacting with the cycling community, as a result; I created Bicycle Basecamp. The idea was to inspire cyclists with products, which weren't commonly available in mass-market outlets. Two years later Bicycle Basecamp reaches 15,000 cyclists each month and has over 4000 followers on Twitter. I realized the blog wasn't enough. Bicycle Basecamp followers demanded a service where they could do more than just discover, they demanded—Cyclr. Cyclr will be the rider's paradise. A place to buy, sell, share and discover.
2) What was the motivation for starting cyclr?
Through blogging I was introduced to a bunch of amazing cycling brands from around the world and became frustrated by the lack of access consumers had to these brands. More than just serving a practical purpose, these brands had a story. The people behind them had a true passion for cycling and, through their creations, they were sharing their passion for cycling with others – that truly inspired me. Mass produced products have no identity. I realised through Bicycle Basecamp I wasn't the only cyclist who demanded more from their purchases.
3) How long has cyclr been in the making?
Cyclr has been a labour of love for over 20 months. In order to create something great we've spent time developing the idea and building a community following. An idea, regardless of how good you think it is, is still just an idea – we've taken the time to create something with reasonable traction.
4) What stage is your business currently at right now?
We're currently at seed investment stage. If we hit our fundraising targets we plan to launch Cyclr in March 2013.
5) What would you like to achieve with cyclr?
Ideally I'd like to see Cyclr become an online resource people use to discover and buy products from independent cycling brands. Additionally, I'd like to create a platform where cyclists can safely advertise products for sale to fellow cyclists without the fear of buying stolen goods. This is a huge problem within urban cycling communities and one we aim to improve.
6) What has been your biggest challenge so far at cyclr?
Biggest challenge so far has probably been being taken seriously. People assume just because our team is young we don't necessarily understand the operations of a business.
I think the simple fact we've spent so much time developing the concept, building a community following, forming a strong management team of advisors/non-executives and gained significant national press without any real financial support speaks volumes.
7) If you could give one piece of advice to someone thinking about starting a business, what would it be?
Be realistic. We were realistic from the very beginning, however I find many entrepreneurs seem to think an idea qualifies as a right City of London Corporation launches new schemes to aid self-employment in the City fringes certain success. Each one of my personal achievements, whether it was winning a Shell LiveWIRE Grand Idea Award or receiving seed capital from Richard Reed, were only checkpoints. I won't consider anything less than creating a self sufficient profitable company as a success.
Related articles