As a small business owner, you have to prioritize value. This includes offering a product that will benefit consumers and developing positive relationships with prospective customers. Consumers are always looking for the next way to improve their life, streamline tasks, save time or money, or increase wellness. For the continued sales, you need to be sure you're providing this kind of next level customer value to your audience.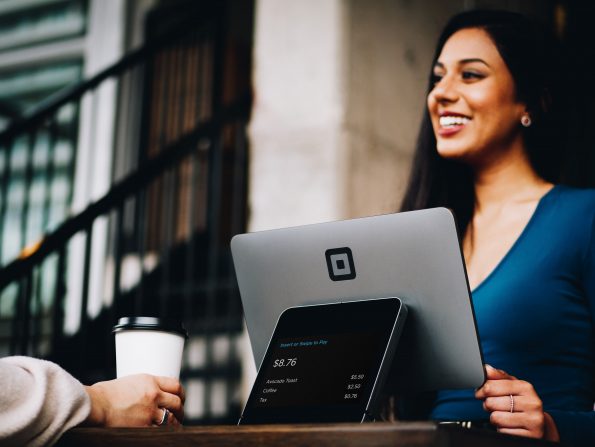 Here's how to ensure you're providing the maximum amount of value to your prospective clients or customers:
Identify Needs and Gaps in the Market
The first step to providing customer value to your audience comes from understanding what needs they have and what gaps in the market are missing those needs.
Everyone has small problems in their life they would like to fix or improve upon. These are the kinds of needs you're looking for. They don't have to be huge ideas – they can be small but persistent needs. They can be unique needs. They just need to be real to a group of people. Ideally, this group will be wide enough to comprise a paying audience. Just keep in mind your audience size how that will translate to demand later down the road.
Consider what solutions may already exist in the consumer market to meet these needs. For example, the dilemma of what to eat for dinner on weeknights is being met with shopping list templates and meal planning guides. Keep running through different ideas until you reach something that doesn't seem to have the right solution available in the market – that's what you're looking for.
Brainstorm Solutions
Now that you've successfully identified a consumer need that's not successfully being met by another solution in the market, you have the opportunity to brainstorm solutions. How could you solve that problem for them? What would the logistics of that solution look like? These brainstorming sessions are great to have with a team. With more opinions and input, you'll be able to pick the very best ideas that arise.
Innovate
If you've come up with a solution that you think could plausibly work, the design and innovation process can begin. Innovation is key to stay ahead of the competition. Without it, you'll get lost in the sea of mediocre products and services. The companies that succeed (think: Apple, Uber) are the ones that completely innovate the way something already is.
Steve Jobs created one device that was a phone, computer, map, calculator, camera, music player, wallet, pedometer, and more all at once. He even made it fit in our hands – and now, our back pockets.
Uber saw that public transportation and driving your own car shouldn't be the only two options. They created a job solution for anyone looking for a little extra spending cash that doubles as a safe, reliable, and on-demand transportation option.
This is the kind of innovation that makes the world go round. When someone (or a company) identifies a problem, looks for a solution, and then innovates upon the way we normally handle it, they create insane customer value for their audience.
Craft the UVP and Share it Through Messaging
The UVP is your unique value proposition. This is what sets you apart from the rest and clearly communicates the value you offer. Your UVP could consist of things like saving time, creating connections, reducing stress, providing access, or avoiding hassle. Craft a statement of a few sentences that clearly shares what value you're offering.
Share this message through your social channels, website, advertising, marketing, and branding. This will be your main selling point.
Make it a No-Brainer
You know you've got an innovative solution that people will want. You've shared that value with your audience. Now, all you've got to do is make it a no-brainer.
When someone clearly understands the customer value you're presenting them and you offer it to them at a rate that's reasonable for both parties, it becomes a no-brainer. Of course, they'll invest in this product or service. After all, the value is unbeatable!