The year is just about to end. Webpreneurs are hoping that next year will be more productive than this year. The search engines on the other hand are looking to make some changes on how businesses rank on the results pages. Regardless of the many marketing evolutions that are expected next year, SEO will still remain to be one of the most reliable digital marketing streams out there. This is because it's only SEO that can continue to generate traffic for a website many months down the line. The good thing is that SEO techniques implemented after running insightful website audits can help in boosting conversions by targeting specifically the people that are looking for the type of products or services that you offer. Here is a list of strategies that you can implement to increase the visibility of your business on the internet.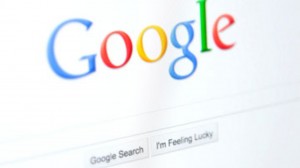 Pull down Poorly Written Posts
Unless you live in another planet, by now you must have heard that Google is giving priority to high quality content. The problem is that some website owners imagine that SEO techniques are all about filling articles with keywords. Before a website is ranked, the search engines first analyze the content to see whether it meets their standards. To be on the safe side, it's recommended that you delete all the posts that are poorly written and don't have facts that can be verified. This is because the search engines hate misleading content. Fortunately, your website content can be reviewed by professional SEO experts that are available at http://iunisov.com/.
Intense Keyword Research
In this day and age, you cannot rely on the same old keywords and expect to attract considerable traffic. This is due to the fact that the competitiveness of keywords is not permanent. Even though you are told to pick those that have low competition, it's still not a magic bullet. Keep in mind that there are thousands of businesses in cyberspace that are using the same keyword as bait. You must therefore keep updating your keywords for your content to remain useful. Nowadays businesses are even opting to use long tail keywords in an attempt to attract traffic. With an advanced keyword tool, you can even see the keywords that are being used by your business rivals.
Optimize Pages for Mobile
Times have changed. We live in an era where many people are browsing the internet via mobile device. This has actually led to a decline in the number of users that depend on PCs and laptops for their internet browsing. If you don't invest in mobile optimization, your website will not attract mobile internet users and this will be a great loss over time. This will in return result in an increased bounce rate. It is also important to keep in mind that millennials prefer to visit the pages that load much faster as they don't have the patience to wait.
Secure your Website
This one goes without saying. If your website is not secure, visitors will obviously be notified before they land. These security warnings can rely jeopardize your online business.  After all is said and done, every internet user wants their security to be assured. If you are selling a service or a product, some of your customers will pay via credit cards. When security of a website is compromised, such details can be used by criminals for the wrong purposes. You can safeguard the details of your customers by embracing data encryption on your website.
Optimize for Voice Search
Voice optimization is the new kid in the SEO techniques block. Advancements in technology have changed the way people look for information on the internet. Nowadays you can find answers on the internet without necessarily touching they keypad or keyboard of your device. All you have to do is to mention what you want and the in-built speaker will get down to work. In 2020, websites will have to embrace voice search optimization to the maximum to fully exploit their potential.