If you have even one employee, right now is a time as a business owner that you are probably feeling a lot of stress. Everyone is as the Covid-19 virus is an increasingly concerning situation in the United States. Employers have to consider whether or not to close, and they're thinking about how this is going to impact revenue, employee safety and business viability. Some businesses don't have an option and are forced to close right now, without a lot of clarity as to when closing requirements could be lifted.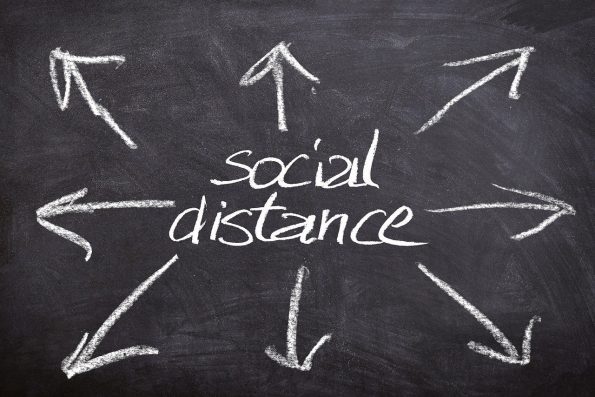 Hourly workers and blue-collar workers tend to be the most vulnerable right now. It's not just this situation that can mean risks for blue-collar workers. These are the people most likely to do physically demanding jobs and they can be at risk of injuries, accidents, and illnesses because of their work.
Now, when many people are working online during the Covid-19 outbreak, these same workers may still have to go to work. Even outside of blue-collar work, employees are feeling fearful about the coronavirus risks they might face in the era of social distancing.
The following are things businesses of any kind can do to help keep their employees safer at this time.
Offer Flexibility Whenever Possible
If it is possible that some of your employees can do remote work, you should think about letting them.
Even if not all of your employees can work remotely, just having fewer people in the workplace at once can be a helpful strategy. Some companies that can't necessarily have employees work from home are also trying to split up shifts for the same reason.
Try to be as flexible as you can in every way during this time.
If your employees are working remotely, have regular check-in meetings via Skype or another video messaging platform so that everyone can stay connected with one another.
Be Open and Transparent
Everyone is feeling a lot of stress and anxiety right now, including you as someone who's heading up a business.  But rather than trying to pretend like that's not happening, be open and honest with your employees about your focus on employee safety.
If your employees feel like you're hiding something, they're going to feel more anxious, not less. In fact, as during any crisis, many business owners remain confident in the future and need to assure employees of their optimism.
If you have an emergency or contingency plan, make sure your employees know what that is well ahead of time.
Go over these plans carefully and let employees know what to expect if a time comes when they might not be able to work. For example, what is your policy on paid sick leave and time off?
Reassure Employees It's Okay to Stay Out of Work If They're Sick
One of the biggest issues during flu season and right now as far as workplaces is that employees aren't comfortable staying out of work if they are sick. They're worried they may get fired or face some sort of consequences.
You need to market the message to your employees that it's not just okay to stay out when they're sick but encouraged.
If an employee has any symptoms of sickness or a temperature, they should absolutely not come to work.
If you can make your sick policies any more flexible during this time, try to do that.
If you typically require sick employees to provide you with a note from a health care provider, it's best to drop that requirement as well. Many health care providers are very full right now, and sick people may not be able to see their provider.
In some cases, it may not even be advisable that they see their health care provider.
You should talk to employees not just about staying home if they're sick, but also if other people in their household are sick.
If someone comes to work and shows any signs of being ill, you should separate them from everyone else right away and then send them home.
Follow Guidelines
There are guidelines from federal and state governments that give businesses of all sizes and in all industries the information they need to know about employee safety.
First of all, if anyone in your business travels for work, that should end. Most employers have encouraged if not required employees to suspend all business travel that's non-essential and especially to high-risk countries, which includes much of Europe.
In the workplace, provide employees with access to hand sanitizer. Put up signs reminding employees to wash their hands thoroughly on a regular basis.
Many employers, including even in small businesses, are also regularly cleaning surfaces, especially as we learn more about how long Covid-19 can stay on surfaces. If you can, you can also provide disposable wipes to employees so they can wipe surfaces too.
If you have managers or supervisors in your organization, you need to make sure they are trained on all employee safety guidelines, and if necessary, that their training is updated as the situation potentially changes.
If your employees or you for that matter have any plans to attend upcoming conferences or events and they aren't already canceled, you might want to have a backup plan for those.
If you have an employee who ultimately tests positive for Covid-19, you should contact your local health department right away. They can let you know what needs to be done on your end as far as contact tracing and any other details.
Provide Emotional Support
Your employees are the most important asset in your business, and they may be struggling right now, so recognize that. As an employer, you can use this time to foster and strengthen your relationships with your employees, even if you're doing it from a physical distance.
Rather than only seeing the bad in the coronavirus situation, employers can use this as a time to reevaluate their corporate culture and how they take care of their employees. This included what changes can be made in the future, including in areas such as employee safety and paid time off.
There are certainly challenges but also positives to look for in the situation.