In the U.S., the average commuter wastes 54 hours a year waiting in traffic. And in Southeast Asia, commuters lose an average of 54 minutes to traffic congestion every day. "But what does this have to do with real estate?" You ask.
Believe it or not, it matters a great deal – and here's why.
Traditional Real Estate Models Are Inefficient – and You're Paying the Price
For the average consumer, a typical home purchasing journey involves multiple home viewings.
This means a lot of driving – and sometimes to locations off the beaten path.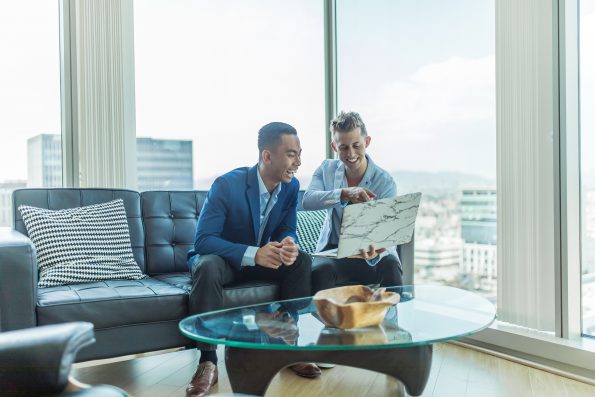 Real estate agents don't fare much better in this department: every home they help to list means multiple trips to the location. On top of that, they usually have to spend a lot of time staging the property for sale, marketing it via offline and online channels, and sometimes even putting up posters and signs in the area.
All in all, most property transactions are inefficient and time-intensive for both the agents and the clients.
And guess who bears most of the cost? That's right: the client.
The Other Problem with Traditional Real Estate Models
Ever heard of "information asymmetry?" This is a fancy term to describe how opaque the real estate market is for consumers.
In other words, it's an unequal playing field where property agents hold most of the information. It's challenging for the average consumer to get independent verification of the property details or past transactions in the area. Sadly, they then fall prey to elaborate marketing schemes and overpriced listings.
Traditional real estate agents realize this and charge a premium for their expertise. But this brings up yet another issue: homebuyers and homeowners must somehow find an agent they can trust.
How PropTech Can Help
PropTech is already disrupting the industry in many ways.
With the introduction of 360° online home tours, homebuyers can spend less time driving to open houses and property viewings since they can rule out less desirable properties from their laptops. They'll still need to check out shortlisted ones in person, but online home tours can whittle down their list to a much more manageable amount.
But then there's still the matter of the customer service and transparency gap.
This is why platforms like Redfin, Lianjia, and Bluenest are quickly rising in popularity. With Proptech resolving the information asymmetry and streamlining property transactions, these tech-based agencies bring greater transparency and efficiency to their local real estate landscapes.
For instance, Redfin displays the transaction data and average home pricing for each neighborhood, giving homebuyers a good idea as to the expected price range for their preferred locations.
Their map-based search tool also allows users to compare similar properties side by side and arms them with the information to make better purchasing decisions.
Bluenest, on the other hand, bridges several gaps in the Singapore property landscape. Knowing that one of the key decisions local homeowners struggled with was how to price their properties for sale, the agency tapped on artificial intelligence to create a tool to give homeowners indicative price estimates for their properties.
Plus, agent compensation packages are tied to customer satisfaction, which incentivizes each agent to work in the client's best interest. Bluenest also handles the marketing for each property in-house rather than leaving it to individual agents, allowing them to work more efficiently and effectively.
The end-result? Consumers save a great deal on agent fees, sell their homes off faster, and make smarter buying decisions with the new Proptech tools .
This guest article was contributed by Bluenest Singapore.