Kairos (καιρός) is an ancient Greek word meaning the right or opportune moment (the supreme moment). Project Kairos is the umbrella brand for Informa's community built for startups, and in particular connecting investors with startups.
The aim through Project Kairos as part of Internet of Things World event is to provide startups with their supreme moment – the one which kicks off the transition from IoT newbie to dominant industry player. The high impact of this event is one reason The Startup Magazine is once again sponsoring Project Kairos at IoT World. Look below for a special discount link to register your startup.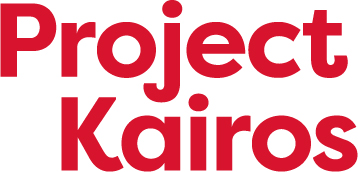 In 2017, Project Kairos helped 77 startups meet top investors and enhance their business prospects as part of the Internet of Things World event. For 2018, the IoT World and Project Kairos events are May 16-17 in the Silicon Valley area at the Santa Clara Convention Center.
The IoT World show in numbers:
12,000+ IoT professionals attend
450+ speakers take the stage
300+ exhibitors & startups
What is Startup City?
Startup City is part of Project Kairos and located on the Internet of Things World expo floor. This special area for startups is packed with the startup pods as they highlight 100+ startups disrupting the IoT space. Featuring startup pitches on the Startup Stage in front of top investors and the Innovation of Things Awards ceremony, this is always one of the most popular areas.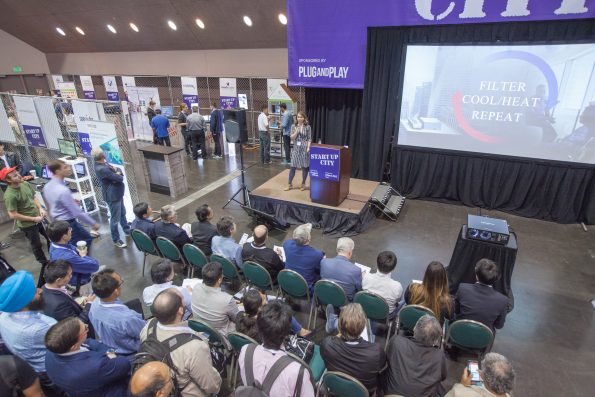 What is included in the Project Kairos package?
Project Kairos offers a STARTUP PACK for eligible startups that wish to exhibit, but you can attend without exhibiting, too. When registering for your Startup Pack, don't forget to use code STARTMAG for $300 off.
Startups that qualify get:
2 Day Pod in Startup City (May 16 – 17)
2 Everything Passes to attend Internet of Things World & Connected and Autonomous Vehicles
1 Entry to Compete in the Innovation of Things Award Pitch-off Contest
Access to Founders Day
Arranged meetings with investors
Unlimited expo hall passes
Listing on Crunchbase
$10K AWS Web Credits
**To quality for a startup pass your business must be less than 3 years old with less than 25 members of staff. Terms & Conditions apply for AWS Web Credits
Look for the Startup Pack, Option 4, and BOOK HERE for The Startup Magazine discounted rate. Use code STARTMAG for $300 off.
What is the Innovation of Things Award?
The Innovation of Things Award is the grand prize for the winner of the pitching competition. Selected startups pitch on the Startup stage as part of their Startup Pack, judged by a panel of investors & leaders for each vertical. The best of each vertical is automatically entered into the final pitchoff for the Innovation of Things Award on the afternoon of May 17th.
The winning startup is rewarded with fantastic exposure through post event marketing activities and mentions on social media, press releases, and emails. A previous winner is Distrix Networks. Eric Winsborrow, CEO, tells us,
"We already had a number of potential partners view the demonstration of our technology and ask that we partner with them, and the exposure and validation we received from winning the innovation of Things Award simply added to the an already successful event".
Distrix software creates secure connections between devices to form a resilient Software Defined Network (SDN). It allows a point-and-click approach to adding secure tunnel connections between single or multiple devices. They are a Vancouver, British Columbia company.
What are the verticals for the pitching competition?
Each startup is assigned into one of six broad verticals to pitch in over 2 days of the show:
Industrial IoT & Connectivity
Consumer IoT (Smart Homes, Wearables)
Smart Cities & Transportation
Enterprise Innovation & Digital Transformation
AI & Machine Learning
Blockchain & Fintech
What is Founders Day?
Founders Day takes place on May 14th and is an exclusive day for founders to network with their peers and meet and pitch investors. Attendees access content hosted by investors, startup accelerators, and successful entrepreneurs that deliver actionable advice on how to maximize a startup's success.
How do I get in touch with attending investors before the event?
The information you fill out as part of your entry form (included in the Welcome email once you sign up) is forwarded to the participating investors. They will reach out if they are interested in setting up a meeting.
Check out more information on the Project Kairos program for startups HERE. When registering for your Startup Pack, don't forget to use code STARTMAG for $300 off.