An entrepreneur is looking for funding to help him fulfil his vision. Starting a firm doesn't require a lot of money, it only needs in-depth research of the market to uncover the best startup idea for you, particularly if you want to launch an Indian business.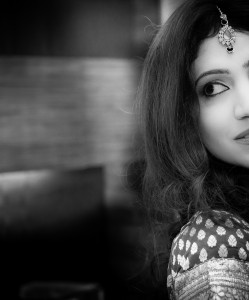 Consider turning your interest or professional abilities into your own business. Indian businesses are continually pursuing development in a wide range of fields. There are several business prospects accessible in a variety of areas as a result of the increasing rise of adolescents in technology and leadership, which is driving growth and innovation.
A low-investment company concept is a highly appealing prospect. Most individuals, on the other hand, have no notion what such concepts are or how they might fit into their lives.
Following are the few Profitable Business Ideas
Website Designing
Web designers are a mix of artists and nerds. They're in charge of a website's appearance as well as its functionality.
Web designers don't need any special training or certification to create a website as long as they have the necessary abilities. Although it isn't always necessary, knowing how to code and the programme can help you get more possibilities and earn more money.
Building Materials
Building Material requires trading the materials used in the construction of a house or building. It may not be a great business concept, but it has recently gained popularity due to the huge profit margins it provides to traders.
Real Estate
In India, real estate has long been growing immensely. By 2030, India's real estate market is expected to be worth $1 trillion, all because of the rapid urbanization and an increasing number of nuclear families. 
Interior Design
The interior design industry is a growing industry as an Indian business as many people like to develop the infrastructure of their houses, offices etc, with that it has shown popularity in recent years and has become a sought-after service.
The important requirements of launching an interior design firm are proper preparation and work. It's a flexible and in-demand job since many individuals today engage interior decorators.
Wedding Planning Business
India has seen an increase in destination weddings or at least themed weddings over the past several years. The wedding business is growing at such a quick pace as everyone is being inspired by films and TV shows.
The market for Indian Weddings is estimated to be worth $40-50 million and is expanding at a greater pace every year. This is a great business opportunity for a beginner. 
Home Based Bakery
Opening a company based on your passion only requires putting all your knowledge with a greater effort by starting a bakery goods delivery company from the comfort of your own home. Initially, it is a little inexpensive but you can start by selling it to family, friends before gradually expanding to internet purchases.
Online Saree Business
Sarre is the traditional outfit for almost all females, its trend never tends to fade and with that opening, a saree business will be incredibly successful, since they are always in demand. That is why this Indian business is profitable for beginners. Saree companies are profitable in the long term, despite the fact that they might be intimidating at first.
 More Profitable Indian Business Ideas are:
Here are some profitable businesses In India.
Pharmaceutical Business 

Travel Agency 

Organic Farming 

Food and Beverages 

Labour Construction 

Cloud Kitchen 

Service Business

Virtual Event Planning 

Online Tutoring 

Online Clothes Business 

Digital Marketing 

Content Writing 

Stock Photographer 

Consultant 

Dropshipping Business 
Conclusion
India's digital industry continues to grow, with the help of e-commerce and artificial intelligence. Along with that India's per capita income is also rising.
Products that were formerly considered desires are now turned into necessities, and that has a trend to move towards higher living standards. Above mentioned may be the best startup idea for you that is also profitable. 
Frequently Asked Questions (FAQs)
Q1. Which is the most profitable shop to open?
Coffee shop or cafe 

Ice cream 

Car wash 

Beauty salon 
Q2. Which Indian business is in demand?
Consulting 

Writing and translating 

Web design 
Q3. Which upcoming Indian business is going to be best?
Instagram influencing 

Graphic design 

Youtube Channel 

Web development services 

Blogging 
Q4. Which business is the most successful business?
Legal services 

Real Estate Business 

Accounting 

Bookkeeping 
Q5. Which is the Indian business is safest to start?
Consulting 

Tutoring 

Virtual Business 

Direct sales 

Service business