When you are starting your own business, especially when you are starting your very own professional services business such as a law firm, it is an exciting time! You are thinking positively about being your own boss, owning your own business, and taking on clients that you can't wait to work with. While starting your own firm is a lot of work, it is important that you follow the steps of a successful business to ensure you keep growing until you are where you'd like to be. You don't want to grow at too fast at a pace that isn't sustainable, but you also don't want your growth to plateau too soon.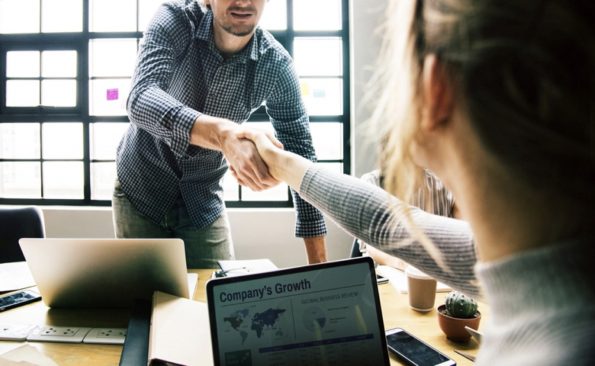 As the expert in your field, we trust that you know how to be good at what you do. Still, perhaps you can use some help on the back-end business side of things. It is important to not get in over your head with all the specifics of owning and growing a new business. In this article, we are going to explore the ways that business growth can sometimes plateau, as well as how a law firm consultant can help you grow.
Plateau Reason #1: Your Goals Aren't Created or Aligned
First, it is important to create goals and have a specific way to measure those goals! While it is easy to get caught up in the details and the day-to-day business, you must ensure to always think of the bigger picture as well.
For example, you can't have a goal of reaching X profitability if you don't have the money to put into the business or the right people in the right positions, particularly for a professional services business. You also cannot reach that goal if you are too busy spending time on extraneous tasks rather than the things that will truly help you grow. You must invest first to make a profit, and your goals have to reflect what you're investing in for its success.
Have a budget, have goals, and have your specific strengths and weaknesses written down, so that a consultant can help find the right plan for you to reach these goals.
Plateau Reason #2: Your Growth Strategy Is Not Sustainable
Maybe you have a goal and growth strategy in mind, but you must make sure that your goal is not too lofty. While we aren't saying that it is a bad thing to reach for the stars, you must also stay realistic about the potential of your professional services business!
A good way to determine if your growth strategy is sustainable for the long term is to think of the end in mind and work backwards. The "end" here may be where you'd like to be in five years, or even by the end of your first year. Think back of all the things your professional services business will have to accomplish in order to reach this specific goal. These will give you your short-term goals to help reach your long-term goals.
If you don't have a way to track or measure these goals, then you won't know if you are taking the right steps to get them done, or if you are ahead of or behind your goals as time goes on. By having someone to help recommend — and even implement — sustainable strategies for you, you and your team will be able to keep moving forward. Having someone to keep you on track and to report to will ensure that you are responsible for your outcomes, and will be able to reach the outcomes that you want.
Plateau Reason #3: You Aren't Measuring Your Goals & Outcomes Correctly
With each goal and strategy you implement, you must have a way to measure them correctly so you reach your desired outcomes. One way of doing this is ensuring that you have SMART goals. A SMART goal is:
S: Specific
M: Measurable
A: Achievable
R: Relevant
T: Time-bound
When measuring your SMART goals, there are certain data points and factors that are imperative to know, and others that may not be as relevant. A law firm consultant can help you distinguish the key factors that will aid your growth and profitability, and make sure you aren't spending precious hours measuring the wrong things.
By tracking your relevant measure for success, you will have an outlined game plan to achieve your goals by measuring along the way and being able to pivot or re-adjust your plan if and when necessary.
Ensure Your Business Growth Doesn't Plateau By Using a Law Firm Consultant
When you work with a professional consultant who has gone through the process of starting businesses before, you can feel more at peace that there is someone helping you each step of the way. By doing a deep-dive view into your firm and understanding the ins and outs of how each person there works together, as well as your firm's strengths and areas for growth and opportunity from an outside perspective, you'll get a view into your business that you wouldn't have otherwise.
By leveraging real data such as your current brand strategy, marketing plan, and client acquisition and retention data, a consultant can find and identify growth opportunities both per employee and for your firm as a whole.
If you've been wondering how a law firm consultant can help you grow, then look no further. Discover how to boost your professional services business from good to great by hiring professionals in the business who have done this important work before and are there to help you out.