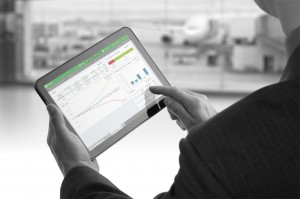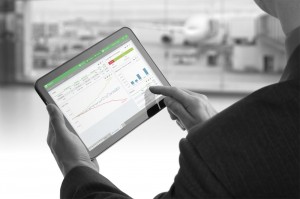 TopQ is a tech start-up that is set to redefine the way private equity and venture capital fund managers communicate performance data with investors. Up until now private equity and VC fund managers have raised capital from institutional investors through a marketing process where they communicate complex and confidential performance track record data with prospective institutional investors almost exclusively using spreadsheets that are prone to error and open to abuse with confidential data being passed to third parties.  TopQ is a revolutionary tool created by two private equity veterans that aims to put an end to that by providing a platform for the secure exchange and analysis of track record data.
TopQ will change the industry by enabling these fund managers to upload their fund performance data securely and quickly, and share their data with invited institutional investors. Using TopQ, these investors can then analyze the data with levels of accuracy, speed and data visualization that have until now been unavailable in the industry.
TopQ contains an array of proprietary technology, which will change the way track record data is analyzed. These include: an "intelligent import" capability, which means the platform can interpret track record data from a variety of spreadsheet formats; "dynamic filtering" which allows track record data to be filtered by geography, industry, individual team member etc, at the touch of a button; and a range of customizable charts and configurable tools, designed specifically to illustrate aspects of private equity fund performance, which can be arranged within TopQ's fully customisable "widget framework". Being a web based application it's available on any computer or tablet for analysis on the go.<
The following video at gives an overview of what the software and it's benefits with further videos that demonstrate the software available on the YouTube channel at http://www.youtube.com/user/TopQSoftware/videos.
Technology and pricing
TopQ is a cloud-hosted application that requires no plug-ins, downloads or installations and is designed to work on all major browsers.  The product is distributed on a "freemium" model, whereby users can register to use the "TopQ Reader" for free, which allows them to view track records, which have been shared with them, and perform standard analysis. Users who subscribe to the "TopQ Analyzer" product are able to upload and share track records and take advantage of customizable analysis and flexible reporting options.  All of this is available at www.topquartile.com
Related articles