With the pressures of an entrepreneur, do you sometimes feel like a fraud? You may worry that when other people realize who you really are, they will see that you do not deserve what you have. If you have felt this way, you have likely dealt with imposter syndrome. It is estimated that 70 percent of the world's population have felt like an imposter, and the prevalence among entrepreneurs can be even higher.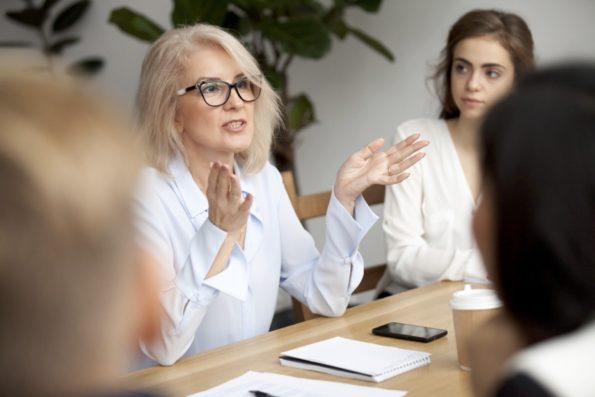 You may think this statistic is encouraging. It means that more people feel the same way you do. They just don't tell you about it.
The History of Imposter Syndrome
Psychologists first identified imposter syndrome in the late 50s. It affects women and men of all ages. With imposter syndrome, people feel like their success is because of luck as opposed to hard work, skill, or qualification.
Psychologists divide imposter syndrome into five categories. 
The perfectionist sets their standards so high that even a minor mistake seems like a major failure.

The superhero works harder than everyone else, never takes time off, and is constantly working to prove to others they are genuine.

 

The naturally intelligent individual is accustomed to things being easy. When something is difficult or they don't understand it right away, they feel guilt, shame, and doubt.

The soloist doesn't want help from anybody. If they need to ask for help, they feel that they have failed or are a fraud.

The expert is constantly searching for new certifications and training. They feel that no matter how well they have been trained, they are never truly qualified enough to do the job.
You may identify with one of these groups. Clearly, this personality syndrome has been around for as long as humans have existed. The situation is worse today. Education, business, and social media exacerbate these feelings.
Why Imposter Syndrome Is More Prevalent Today
According to Kajabi, "Most entrepreneurs and small business owners experience imposter syndrome. Entrepreneurs worry about being found out for lacking knowledge or ability."
Imposter syndrome statistics show that while imposter syndrome affects everyone, it doesn't affect all portions of the population the same. For example, the statistics show that a greater percentage of male entrepreneurs feel imposter syndrome as opposed to their female counterparts. Many business owners feel their situation results from luck.
Asian American entrepreneurs have been shown to have higher levels of imposter syndrome than other ethnic groups. Many small business owners feel that their current accomplishments are disappointing.
Social media has amplified feelings of imposter syndrome. It has done this by allowing people to connect with others in ways that were unthinkable just a decade ago. In the age of influencers, people believe their life is shallow or fake. They only see the other person's best moments on social media. It gives the impression that other people, other small business owners, and other entrepreneurs are doing better than they are.
Several psychological studies have shown social media distorts a person's expectations of themselves and what they think of others. Therefore, millennials seem to be vulnerable to imposter syndrome.
Conclusion
Imposter syndrome can make you feel unworthy. Being honest with yourself, being honest with your feelings, and talking to others about self-doubts can give you a reality check. Focus on facts. Don't let emotion override logic. 
Also, recognize that there are going to be times when you are going to be the outsider, particularly as an entrepreneur. You may not know everything all the time. But that is okay. Your confidence will grow with every step.