The biggest problem with shelter-in-place orders is that they hamstring the events industry. USA Today mentions how hard the pandemic has hit the event planning scene. It estimates millions in lost revenue. In New York specifically, the events industry has been a significant draw for visiting tourists. While borders remain closed, domestic tourism is now a significant concern, but even so, the events industry will need to adapt to the "new normal."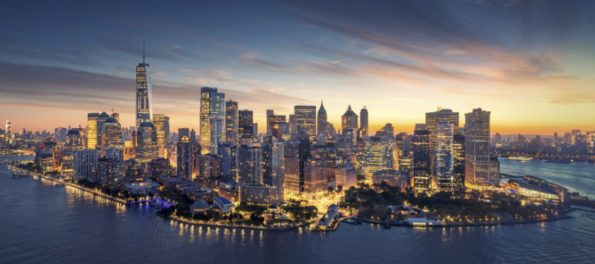 Solutions, therefore, will have to follow the recommended guidelines for public gatherings. That means limiting the number of people inside a single venue and even what is allowed to happen within the site. Event planners will need to get creative about creating new events and what those events will entail. For some, it may mean taking a hit on their income and maybe even giving up profit margins altogether for a while, just to remain solvent. Health and safety measures will need to form the core of these future engagements and align with city officials' goals in reducing the spread of the virus. Since the details of the virus's spread are evolving, we might see relaxed regulations if cases decline in the city.
Potential Suggestions
Party sizes would need to be limited. Even large congregation halls such as those at the Venue at Friendship Springs will need to limit the scope of gatherings under public health guidelines. The current guidelines stand at a maximum of twenty-five (25) people in an interior space. Event planners may then need to book strict time windows where guests are allowed in. Suggestions for these include creating windows where guests are expected to be seated. It would also require a closing time when guests for that window are expected to leave. In between windows, the venue can set about doing deep cleaning of the location in expectation of the next window.
Servers will, of course, be required to wear masks in keeping with public health observances. New York's governor's office has issued these guidelines for reopening during the pandemic. While this might have seemed extreme a mere few months ago, today it's expected. It's unlikely that anyone would visit an event where the servers weren't wearing masks. The inclusion is necessary to preserve the health and safety of all of us.
The Ripple Effect
The shutdown of public gatherings has hit a lot of events, and by extension, several charities that would have benefitted. Eater notes that food events stand to lose thousands in fundraising revenue, simply because of the limitation on the number of people who can gather at an event. With the relaxation of some of those strict regulations, we might likely see a more reserved event season. Outdoor dining has been approved, and a lot of rooftop cafes are witnessing a renewal in interest. Maybe this is where the event scene in the city will move to next? Only time will tell if it'll take off, especially since the fear of COVID is still front and center in most people's minds.