Are you a startup struggling to optimize your sales and revenues because of the Coronavirus pandemic?
Do you know how you can sustain your business, improve sales, and pay-off salaries even during the pandemic?
Have you tried using digital marketing strategies to your advantage during this tough economic period?
The ongoing COVID-19 pandemic has become a major economic disruptor for the world's financial systems. More than established organizations, it is the startups, which have been hit in the worst fashion. However, while there are some startups, which have gone under, others have risen.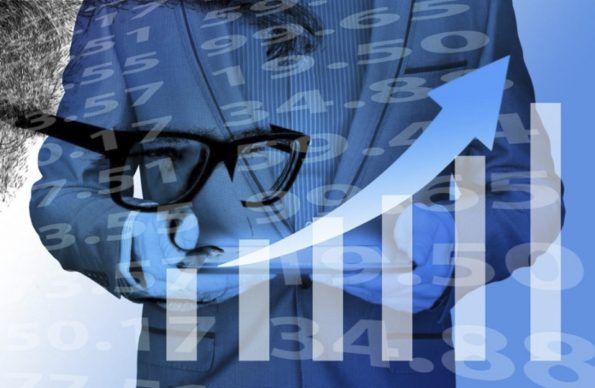 Even during the pandemic, enterprising startups, have bet big on digital marketing. This has not only led them to sustain their businesses, but also experience growth and success. In this article, we look at the top five ways startups can use digital marketing to grow.
However, before we begin, it would be best to talk about digital marketing has emerged as an indispensable growth strategy for startups in COVID-19.
Digital Marketing and the Pandemic: What we should know
Almost all national governments had advised their citizens to stay indoors to prevent the COVID-19 virus. Being indoors and working from home has increased the time spent on digital platforms in a major way. According to data, whether it was working, playing or staying connected, the digital saw a massive spike in users.
We kept ourselves entertained through social media and streaming platforms
We worked online with the help of Zoom or Meet
We played online games to pass time with family members
We even connecting with our loved ones with WhatsApp Video or Skype,
We shopped from e-commerce platforms for all our essentials
Businesses, which had been able to use the digital to help their users in the above-stated ways. They not only earned credibility and trust during the pandemic but also increased sales volumes.
5 Ways Startups can use Digital Marketing during and in the post-COVID-19 world
Setting up a strong and aggressive Social Media presence
If you are using your social media for just branding activities, then you are doing it wrong. In 2020, social media has evolved into a platform, which can help you with-
Branding and exposure
Lead Generation and Sales
Reputation Management
Relationship Management
A specialized digital marketing agency can help you set up your social media pages for success. From putting the right kind of content, to managing paid budgets, to even doing your asset creation tasks. A startup cannot survive without having a strong social media presence.
Improving your visibility and Rankings on Search Engines with SEO
Many startups are using the pandemic to invest in SEO or Search Engine Optimization. SEO is the process of ranking your website for your industry-relevant keywords on search engines. The higher you rank, the better will be your-
Audiences to find you and click on your website link
Improve traffic figures, metrics and digital performance
Build your credibility on search engines
Contribute to branding and visibility
As compared to paid promotions, SEO is an organic and natural way to help your brand climb search rankings. Great digital marketing agencies are able to create high ROI SEO strategies.
Help create New Sales channels and Revenue generating models
A specialized digital marketing agency will help you explore newer business models of revenue. For example, listing your business to aggregator sites, setting up your own e-commerce presence, or even opening up your blog to guest posting possibilities.
When it comes to the digital, the best digital agencies know ten different revenue-generating streams to open, if one closes. When you work with a good agency, you will feel as though you are working with a business partner.
Reach out to Consumers and Leads through digital campaigns
Any great digital marketing agency will tell you that one of the best ways to reach out to potential consumers is through an Email Marketing campaign. If you work with an agency, you can task them with helping your business find new leads.
Digital Marketing companies excel at the same, by optimizing various aspects of your digital presence. For example, they can help you generate consumers and leads from-
Social Media Pages
Inbound Marketing (through your blog)
Collating Data from Listing platforms
Creating Lead Magnets on your brand website
Paid Campaigns on Digital
If you want to reach your potential consumers fast, you need to have some investments kept aside from Paid Campaigns. A digital marketing agency, which specializes in PPC, can help you generate a lot of sales, consumers and leads from a well-crafted and executed PPC campaign.
We are talking about Google AdWords, YouTube Bumper Rolls, and Banner Ad Placements and so on. This will help you get a sizable bump during a lean period like the COVID 19 pandemic.
Conclusion
Any startup who has been able to exploit the digital fully to their advantage have done well during the pandemic. This is the reason why many startups who are not working with expert digital marketing agencies, should start focussing on working with one. For more information on how digital marketing can help your business, please visit-https://digitrio.com.sg/