According to Podcast Insights, there are over a half-a-million active podcast options available, providing approximately 18.5 million episodes of listening in more than 100 different languages.
So, think of all of the consumers your business could potentially reach, solely by taking the time to share more about your company, its products and services, and other relevant information via a dedicated podcast.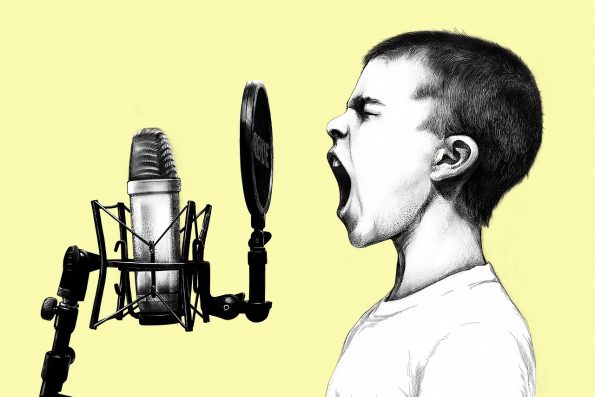 That's exactly what one of Inc. magazine's 500 fastest-growing companies did and it has really paid off. Let's look at how Clients on Demand sees your podcast options…
How to Create Your Own Podcasts
To create your own podcasts, The Podcast Host says that the first step is to simply create a plan. This requires thinking about your listener, what problems she or he has, and how you can go about sharing your own unique solutions.
For example, if you look at Clients on Demand's podcasts, you'll see titles such as "The Four Biggest Costs in Your Coaching Business" and "The Real Reason Your Clients Won't Pay High-Ticket." These are concerns that many professional service providers have—what is preventing them from reaching their goals and why they aren't making more money—thus the podcasts were created to address these exact issues.
The Podcast Host adds that planning also gives you a better of your topic's longevity. If you can only come up with one or two ideas to discuss in a podcasting session, then you know that your niche is too narrow. However, if you have a whole list of things to talk about, then you know that you can keep your listeners interested by sharing a variety of information.
Choosing Podcasting Equipment
The next step in the process is to choose the right equipment and Gary Vaynerchuk, the CEO of VaynerMedia, shares that the Anchor app is one of the easiest ways to get started. All you need is your cellphone and you're ready to go.
However, if you want higher quality audio (which he recommends), you may want to spend a little bit of cash and buy additional equipment. On his list you'll find two different microphones, an audio interface, and a short mic stand.
To record and edit your podcasts, Vaynerchuk suggests going with Audacity software, or GarageBand if your computer is an Apple. After that, you're ready to publish it, which you can do on the Anchor app if you created it there, or via other services like Libsyn, Shoutengine, Pippa.io, or Simplecast.
Clients on Demand, a Podcasting Example
In 2011, Russell Ruffino started Clients on Demand to help coaches, consultants, and professional service providers build and grow their companies. Within five short years, the company's revenues totaled $4.5 million. But in 2018, Ruffino expects this number to almost quadruple, increasing to $20 million in total sales.
Though there are likely many reasons behind its success, one action that has helped turn Clients on Demand into the money-making company it is today is, in addition to offering one-on-one help, it also provides business-boosting advice and encouragement via its own specially-designed podcasts.
"We were already doing Facebook Live broadcasts on our business page, which we found to be very effective," says Ruffino. "So we decided to strip the audio from those and syndicate them into a podcast". How has this helped?
"We're having about 40-50 potential clients a week reach out to work with us, who discovered us on the Facebook Lives or podcast," says Ruffino. "That equates to about an extra $300,000 – $400,000 in monthly revenue for the company".
Podcasting is a great way to boost your company's revenues, and it's relatively easy to get started with an enterprise podcast platform. Now all you have to do is look at the podcast options you have, and begin talking.