According to the US Small Business Administration, startups and small businesses numbered around 30.2 million in the United States in 2018. That number accounts for about 90% of the total number of businesses in the United States. For most of these businesses, there's usually staffing problems due to limited resources, which means one has to source for alternative services at the best price. One such outstanding service would be finding the most suitable translation company.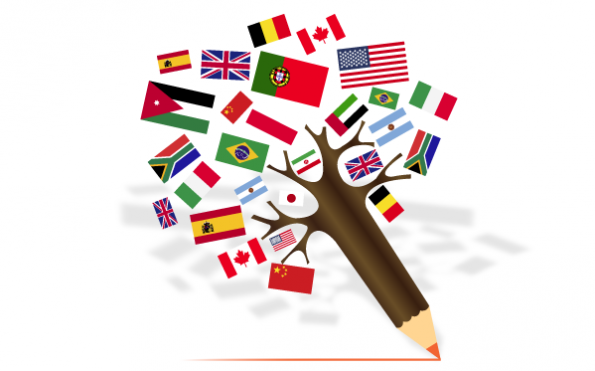 The role of such a company would be to give excellent subtitling services that will facilitate multilingual conversation.
Why You Need The Best Translation Service
It has been established that for one to reach 90% of the world's population of internet users, one needs to have the support of, at least, 40 languages. For any startup, a reach of 90% around the world is more like a dream come true. Moreover, people who are frequent inter-continent travelers, tourists, job aspirants, immigration seekers, foreign patients or students in global universities do require the services of document translators, passport translators, as well as an expert in medical records translation when coming from or going to a non-English speaking country.
However, when you check that against having to employ 40 interpreters, the cost is simply prohibitive. At this point, you need a translation service. Working with one is like having a partner in the business who is committed to your growth. As your reach broadens, you can easily add new languages and localize easily at lower costs.
How to Find the Best Translation Company
As a startup, when seeking out a translation company, the following are the points to consider;
The reputation of the Company
The first thing to look out for is excellent customer service. Your ideal translation company should show commitment to all its customers irrespective of the size of the business.
Options Available
Your ideal translation company should have a lot of options available from which you can choose, more importantly, the option or options that suit your needs. For instance, their language pair catalog, professional services (legal or financial translation) should meet your needs.
Localization
This term refers to the processes involved in making translations suited to the culture, religion, and morals of the audience. With localization, your audience would relate better with the translated documents. Localization makes it seem like the material was written for them rather than translated from another language.
Cost of Translation
Like with most startups, funding is always an issue. Therefore, the various resources on the ground have to be appropriately managed. You don't have to compromise the quality of the translation service you employ to manage resources.
Instead, you should draw out your plan ahead of time. Know how much you can pay and what you are paying for in time. For example, if you would need the services regularly, a long-term negotiation might be what you need.
Conclusion
When you have gotten the translation service that suits you, keep communicating with them. The more the Company understands what your Company stands for, the more they can do well with localization. Using the steps above, you can get the best satisfaction from the translation service you choose.