No one likes to imagine failure, but if you're in the startup game, startup failure a possibility you have to contend with. In fact, nine out of ten startups will fail, and there are plenty of reasons they do.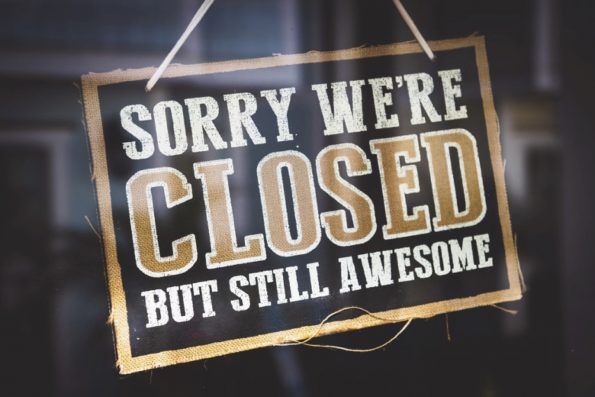 Starting your own company is a whirlwind. It takes up your life – but what happens when it fails? There are many things that can happen, and every situation is different, but here's a look at what you can expect in the aftermath.
#1 Your Personal Finances
Starting a business usually isn't something you do alone. Either you rely on funding or you rely on a bank loan to get started or to scale. In a sole proprietorship or partnership, you and any partners you have are responsible for any and all debts your business has.
However, even if you've incorporated as an LLC, most banks require a personal guarantee or collateral before they extend credit for a new business. You could lose personal property or have to pay back business debt in order to keep it, not to mention you will be liable for any personal credit card debt you used to fund the business.
Even if you managed to scrape through startup failure without facing loans you can't pay back, your own income is going to be affected. Loss of income is one of the leading causes of bankruptcy long-term. Startup life can be frantic, and you're putting everything into your company. Sometimes that means neglecting things like an emergency fund. And when it's all done, you might spend the next few months living on credit.
Relying on credit cards to pay for basic expenses can leave a lasting impact on your finances, even once you get back to work. All in all, losing your business can put you in a tricky financial position, and you may need to look into working with personal bankruptcy specialists.
#2 Your Career
Your career prospects coming out of a startup failure vary wildly depending on the industry you're in. In the tech industry, especially in Silicon Valley, "fail fast, fail often" has become the dominant ethos, and surviving startup failure is something of a badge of honor.
But there is one constant no matter what industry you're in. As you look for a job after a startup failure, the kinds of questions you'll be answering at job interviews will be radically different. Expect to get a lot of questions about how you run a team and what went wrong. Be honest, own up to your mistakes, and figure out how you can move forward personally and professionally.
#3 Your Mental Health
Risking everything on your own company is exhausting. When your company finally calls it quits, you might be left in rough shape emotionally and mentally. Many entrepreneurs report facing depression after their company fails. You're used to running full tilt into every challenge coming your way. Suddenly finding yourself with nothing to do alone can be a challenge. It's important to take it easy on yourself and think about reframing what happened as an experiential gain. You'll come out stronger for having tried.
Startup failure is a harsh reality and one that many entrepreneurs face. But you can get over it and move on financially and emotionally.