The City of Brotherly Love. The Birthplace of America. The town that introduced the world to Rocky Balboa and cheesesteaks. Philadelphia gets called a lot of things. To locals, Pennsylvania's largest metro area is simply "Philly". One thing this historic city doesn't often get noticed for is its emerging Philadelphia startup scene. In the US, places like San Francisco, Austin, Seattle, and Washington, DC get the lion's share of attention as startup sweet spots.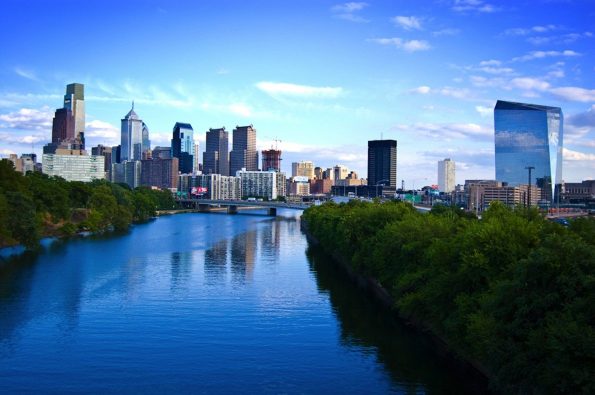 Meanwhile, Philly quietly chugs away drawing entrepreneurs and venture capital (VC) dollars. But the noise is getting louder. Let's take a look at four reasons why Philly is fast developing as one of America's foremost startup hubs.
A Robust Talent Pool
Philadelphia has two huge positives for startups tapping the local talent pool: a diverse metro population of more than six million and a host of area universities. In fact, the City of Brotherly Love is home to more than 100 degree-granting institutions.
In the past, large numbers of Philly's top students flocked to California, New York, and Chicago after graduation. That's changed in recent years as more educated young adults opt to stay in the region for work.
Startups are taking notice of the city's smart, hungry workforce. Building the right team relies heavily on finding eager talent with fresh ideas. New companies can find it difficult in an over-tapped market. Philly offers a thriving pool of bright employees educated at some of the best universities in the country.
Access to Office Space and Funding
Philly welcomes startups with a growing network of coworking facilities, incubators, and accelerators. These resources offer compelling resources for fast-growing companies.
Coworking offices like WeWork, Walnut Street Labs, and 1776 are efficient options for startups thriving on collaboration and cost-savings.
Office space is generally quite affordable across the Philadelphia startup scene.
The average office space in the city rents for $28 per square foot. Compare that figure to New York City ($75-$84), Seattle ($40+), or Los Angeles ($39), and it's clear why startups benefit from locating here.
Startups also gain from Philly's increasing number of funding opportunities.
VC deployment is vastly disproportionate by geography in the US. In the second quarter of 2019, the West Coast received 38.3 percent of closing VC deals and 54 percent of VC investment dollars.
Philly is doing its part to close the gap. The City of Brotherly Love cracked the nation's top-10 venture activity regions in 2018 when $1.4 billion was invested in nearly 200 deals. Recent high-profile tech exits in the region value close to $4 billion.
An Abundance of Entertainment, Community, and Recreation
For savvy startup workers, having activities to do outside of the office is important.
Philly gets high marks when it comes to things to do, see, and eat. There's something for everyone here from world-class entertainment to community building to stellar urban recreation.
The city is home to more than 26 museums, one of the largest urban park systems in the US, and a thriving culinary scene. The city's pro sports teams are winning again, especially the 76ers NBA franchise, which is at the top of the odds to claim the Eastern Conference in 2020.
History lovers can fill their days exploring famous landmarks that shaped the rise of America from its earliest days. Such hotspots include Independence Hall, the Liberty Bell, and the Betsy Ross House.
Philly also served as the nation's first capital under the Articles of Confederation. Founders Ben Franklin, George Washington, and James Madison lived here at various times.
Proximity to Other East Coast Cities
As the nation's sixth most populous city, Philadelphia is a considerable melting pot of people, culture, history, and opportunity. The sheer size here is appealing to startup workers looking for a fast-paced city lifestyle.
Philly is far from being the only large urban center in the northeastern tier of the US. New York City and Baltimore are each 100 miles or less away. Washington, DC is 150 miles away. Boston and Pittsburgh are both slightly over 300 miles from Philly.
That's five large cities within an afternoon's drive. The northeast and mid-Atlantic statistical regions are home to over 64 million or roughly 20 percent of the US population. Compare the Philadelphia startup scene proximity to other cities with that of startup heavyweight San Francisco and neighboring Silicon Valley. You won't find another major city within a 100-200 mile drive outside of the Bay Area.