If you're running a startup or small business, you're already stretched for time on a daily basis. From marketing efforts to customer interactions to employee management, you're essentially on your own. While running a business is an enormous task, managing payroll and other HR services doesn't have to be. Here's why you should consider using a PEO service as a small business.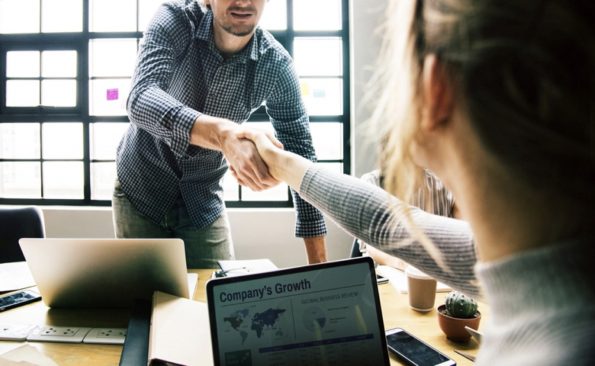 What's a PEO?
PEO stands for "Professional Employer Organization". These companies provide all manner of HR services to small and mid-sized business, including but not limited to the following:
Employee training
Risk management services
Payroll and benefits services
Once a small business partners with a PEO service, that company's employees essentially become employees of the PEO service. This setup has a strategic advantage when it comes to certain assets like healthcare, as pooling together many small businesses to form a larger employee base gives PEO companies access to better rates.
While putting your employees' benefits and paychecks in the hands of a third party may feel a bit risky, there are many benefits to utilizing a third party service; the first being the time you'll save by not concerning yourself with payroll and benefits.
A PEO service will completely manage employee taxes, payroll, and any benefits your company offers. This allows for a "hands-off" approach to this aspect of your business, allowing you to focus on other things like growing and expanding your business.
Don't get PEOs mixed up with payroll providers. These entities, while similar, are not quite the same. A payroll company will simply manage your employees' payroll and taxes, and in some cases, their benefits as well. When you hire a PEO, they become a "co-employer", sharing the responsibilities of employee management.
Business Growth
Did you know that hiring a PEO can actually help your business grow and help with employee turnover rates? According to this information from Napeo.com, businesses who hire a PEO to manage their payroll and HR services not only experience a 7-9% growth rate, but also reduce their employee turnover rates.
Using a PEO takes the worry out of managing things like payroll. Employees can become frustrated quickly with a poorly managed payroll department, leading to higher turnover rates and poor performance. If there's one thing you want to manage well in your business, it's money. If you're not especially talented at money management, it's probably a good idea to let a third party handle your payroll department.
With more efficient payroll and HR services, you can be sure that your employees are being successfully managed, from their benefits and payroll to worker's compensation and others.
How Do I Choose a PEO Service?
A PEO service can be easily located by simply searching "PEO services" on your favorite search engine. Alternatively, you can go here for a list of this year's best in PEO. For New Yorkers, you can compare the best New York PEO companies on Careful Cents.
When you're looking for a PEO service, you'll want to keep a few things in mind. A PEO service will completely take over management of your HR and payroll departments, so if there are any concerns or questions, you'll have to speak with customer service.
Many PEO services provide an employee portal from which pay stubs and other payment records can be accessed. This makes employee record management not only convenient but incredibly cost-effective since you'll eliminate the need for paper statements (unless an employee opts for them).
Consider your specific needs when looking for PEO services. Do you need only payroll services? A payroll management company may serve your business better. Are you looking for total HR and payment management? Then you probably want a PEO.
Is It Expensive?
One of the main concerns of small business owners regarding PEO services is the expense. While PEO services are generally fairly priced, each situation will vary depending on the size of the company as well as the needs of that company. More services will cost more money, and certain services can be much more complex and pricey than others.
Most services will price your package based on one of the following: A per year charge, a per employee charge, or as a percent of your total payroll. While this may seem expensive, consider the cost of hiring a full-time HR and payroll staff in comparison.
Since PEOs collect a "pool" of employees from several organizations, they often have access to better rates for assets like healthcare. This can help save your company money as well, combined with eliminating the need for full-time payroll staff. You'll be saving on benefits and labor costs, making PEO services all the more cost-effective.
For more information on PEO pricing, check out this guide on gnpartners.com.
Further Considerations
Before you choose a PEO service, you'll want to perform some research on the reputation of the companies you're choosing from. Be sure they are reliable, provide excellent customer service, and that their pricing isn't too far out of the normal range in the industry.
Some of the top names in the industry are Insperity, ADP, and Paychex. Each of these companies has an excellent reputation for quality services as well as customer support. This is another important factor in hiring a PEO, as you may have questions or concerns that arise during the process. A good customer support staff will be able to guide you through any issues and answer questions in a prompt, professional manner.