Right out of college, legal professionals have the option to accept internships, work at established law firms, or start their own businesses. While the first two options offer budding legal professionals the ability to learn from more experienced experts, running a startup legal business enables you to learn all of the ropes. From billing and retaining all of your own clients to being your own advocate, paralegals are key to a startup legal company gaining traction. As an example, all graduates of George Washington University Online come out of school with a number of valuable contacts. Past professors and other graduates are all involved in the legal community and they are always there to give their peers assistance. These are the reasons why bringing a paralegal into the fold soon after beginning a new law firm is essential.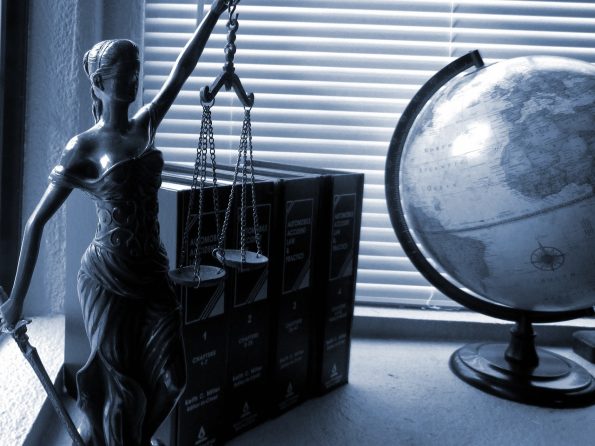 Paralegals Fact Check Laws and Statutes
Whether you are preparing a brief, preparing to file an appeal of an already decided case or getting ready to submit a family court petition, you need to cite specific statutes and laws. If you cite the wrong statute or law, you can look like immature and the opposition can work to use this error against you. That's why it is best to hire a paralegal who can proof your work and make corrections in a jiffy. Having a paralegal on staff will also help you to remain productive so that there will be less downtime at your practice. If joining the law has ever been your dream, then becoming a paralegal would allow you to fulfill this dream.
Assistance with Filling Out Legal Forms
Although you will learn a lot in law school, only so much can be gleaned from examples. Perhaps your paralegal can even assist you with tailoring various legal forms so that they can be filled out at your leisure. Even more, you can have your paralegals fill out all of your legal forms for submissions to the courts for you. As long as you trust that your paralegal is creating a quality work product, it is completely fair and ethical to sign your name at the bottoms of said pleadings.
Giving Your Law Firm a More Professional Appearance
If you are going to be a sole legal practitioner or even if you are starting up your law firm with a few buddies from George Washington University, you might not have time to offer your clients a number of pleasantries. Clients enjoy sitting in nicely decorated waiting rooms, with comfortable couches, complimentary reading materials, and refreshments. Employing a well-dressed paralegal will allow you to stay in your office undisturbed until it is time to meet with potential clients. This will give you a few extra minutes to prepare and, in addition, your paralegal will be able to give a great first impression of your startup law firm.
Sure, it is going to take time for your law firm to become well-known in town. You might have other lawyers asking you why you are going into business for yourself instead of going to a top law firm. If you believe in your abilities, then you won't need to spend too much time explaining your decision as the answer will be obvious.
Is this article helpful? Please provide feedback and comments.