2020 was the year in which a global pandemic unleashed seismic shifts across all layers of society, most notably in the realm of employment.  While several sectors contracted – or expanded – in subsequent quarters over the year, the contingent labor force has seen the most significant growth and acceleration within the economy.
By Kevin Akeroyd, CEO, PRO Unlimited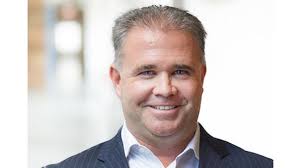 To better understand the impact of the pandemic in the US gig or contracting economy, our company, PRO Unlimited, undertook a survey of thousands of employees and job titles to secure a pulse on the key trends impacting contingent labor.
What emerged was a fascinating picture of lightning-fast contraction, then an emerging boom that is currently outperforming other labor sectors and is already higher than pre-Covid levels.
The following are the seven-key take-aways to emerge from this pandemic impact study, with valuable insight into the occupational areas being most impacted – from rebound to reboot – during the pandemic.
1. When Were the Pandemic's Effects First Felt?
Contingent labor began seeing a decrease in hiring in February 2020. Full-time employee (FTE) hiring (measured by the unemployment rate) began to decrease a month later in March 2020.
2. Severe Initial Impacts to Both Contingent Labor and FTEs
Contingent labor had its deepest drop in hiring in May, dropping by 44% year-over-year. For FTEs, the unemployment rate jumped from 4.4% in March to 14.7% in April. Both labor pools experienced a sudden change in demand that is well outside their normal variance.
3. First Signs of Recovery for Contingent Labor
Contingent labor began to see increases in its month-over-month hiring starting in June, but in September hiring was not only higher month-over-month, but year-over-year as well. Hiring is now stronger than pre- COVID hiring after eight months.
4. FTE Hiring Slower to Recover
The unemployment rate for FTE peaked in April, but it continues to be higher year-over-year. The pre-COVID unemployment rate was 3.5%. It is currently at 7.9% as of September 2020.
5. What Does This Mean?
Organizations are rightly leveraging the agility of the contingent workforce to allow for greater flexibility in an ever-changing economic environment.
6. Tech, Healthcare and Professional Services Saw the Biggest Uptick
The hottest industries for contingent hiring in 2020 were IT/technology, health care, and professional services. Hiring of IT tech support analysts was up 43 percent, with data engineers (up 31 percent), IT/tech project managers (23 percent), and marketing managers (18 percent) also rising.  Meanwhile, industrial, manufacturing, and administrative positions have declined.
7. This Is Not the Great Recession
The Great Recession began in December 2007 marked by a 5% increase in the unemployment rate. It took eight years until unemployment levels returned below 5%. Peak unemployment was at 10% in October 2009, 22 months after the recession first started. Based on the data to date, it appears the labor force will recover much more quickly from this pandemic than it did during the Great Recession, despite experiencing a much higher peak in unemployment.
Summary
The year 2020 has presented an unprecedented change in labor market conditions, and we are all struggling to catch up. However, the good news from our pandemic impact research is that the data is showing a solid rebound, much better than the last great recession. Contingent labor is demonstrating stronger signs of recovery than FTE currently, and this is not surprising given the flexibility that contingent labor offers.
As hiring resumes, we are not surprised to see hiring trends shift to new markets as remote work arrangements become more widely accepted. We expect this trend to continue as savvy organizations take advantage of cost savings, access to more talent and more flexibility for the workforce.
For full survey data:  here
Author + Bio:  | CEO Kevin Akeroyd
Kevin serves as PRO Unlimited's Chief Executive Officer and leads the vision and strategy for the company. He is recognized as one of the technology industry's most tenured and trusted experts. Kevin has held executive leadership roles at some of the world's most notable brands that were category leaders in Cloud Software, Services, and Data. Prior to PRO, Kevin served as Global CEO at an industry-leading SaaS Marketing and Communications software provider, where he took the company public on the NYSE before selling it for $2.8B.
About PRO Unlimited
PRO Unlimited, through its purely vendor-neutral Managed Services Provider (MSP) and Vendor Management System (VMS) solutions, helps organizations around the world address the costs, risks, and quality issues associated with managing a contingent workforce. A pioneer and innovator in the VMS and MSP space, PRO offers solutions for the procurement and management of contingent labor, 1099/co-employment risk management, and third-party payroll. http://www.prounlimited.com