Businesses need credit to run smoothly, however, the risk posed by delinquent accounts can stifle cash flow and roll back other business gains. According to Forbes magazine, businesses operating in the US have up to $650 billion outstanding consumer debts in some stages of delinquency. The situation is exacerbated by reports showing as many as 7 million small businesses are experiencing challenges collecting payments from consumers. This reality has made most small businesses to prioritize debt collection and recovery over long term goals like growth and cost reduction in a strategy to improve cash flow, working capital, and boost the bottom line.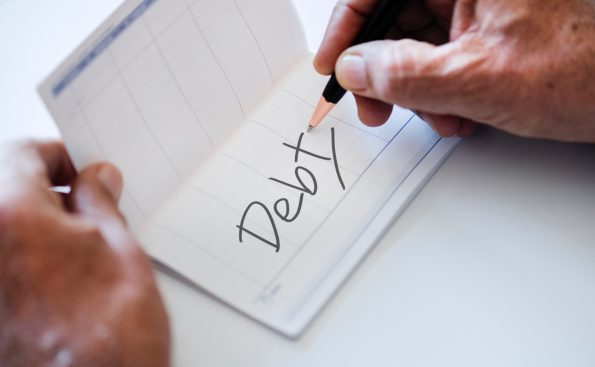 Since debt repayment and collection is crucial for the survival of business, the following strategies listed in Forbes are highly effective in pursuing debt:
Exploitation of multi-channel communication
Use of intelligent rules engine
Implementation of adaptive learning systems
Personalized messaging that goes down to the individual level
Collection experts, such as Pacific Collection Group and others, rely on multi-channel communication systems combining live phone, email, social media and SMS, among other channels to reach the target demographic. Debt collectors are increasingly turning to intelligent rules engines to help them adhere to complex state and federal regulations. The intelligent tools are useful in meeting time deadlines while entrenching the use of right language and tone in conversation. The use of personalized messaging is designed to enhance the Artificial Intelligence (AI) experience. Prior to the development, AI had often been seen as cold and lacking of human empathy necessary in discharging certain operations.
Debt Solutions
Debt collection companies, from first party to third-party agencies can help individuals and businesses fill the void in the debt collection. The entry of the agencies can help clients save time, money and reduce negative exposure arising from debt risk. Full-scale debt collection agencies are dedicated to ensuring efficient and timely financial resolutions for your company.
New and revolutionary debt collection software maximizes the collector's efficiency. One of the remarkable features is the software's ability to free up vital resources that would go to reduce operating cost and improve the bottom line. The unique features in the system are location, skip tracing services and credit bureau reporting. The reporting co-opts all the three leading credit bureaus. Early adopters are already crediting the solution for boosting collections.
This new software is also easy to use thanks to low learning curve. It is also sufficiently volatile and can be used on a wide variety of debt collection services at both personal and corporate level.
Streamlining Debt Collection
Collection agencies feeling the debt burden need to refine the debt management and recovery process in order to improve outcomes. According to a leading management and consulting entity McKinsey, a successful debt collection strategy should be grounded on the following pillars:
Segmentation– segmentation can help collection agencies optimize their operating capacity. An effective segmentation strategy tracks the delinquent account timelines and customer risk levels using well-calculated scoring system.
Skip-tracing– the trend towards skip-tracing practices is designed to streamline privacy restrictions, which is critical in finance and banking sector. The strategy is normally pursued based on value of the account and history of successful contact with the debtor. A wider enterprise can be used by collection agencies to source crucial customer contact information.
Contact strategy– collection agencies normally use different contact strategies, key among them are phone calls, text messaging and email. The emergence of new digital channels such as social media and mobile apps has made it easier and convenient for the collection agencies to target the youthful segment of the population. Collections are now increasingly using communication channels that give customers a sense of empowerment. The channels incorporate customer-friendly delinquency solutions and repayment pace to produce better outcomes.
Performance management– the work done by collectors can be daunting and almost feel unrewarding. To keep the front line staff focused on delivering results, collections agencies need to coach staff on a regular basis. The training should be backed by a rewarding system for best workers. As part of motivation, high performing staff can be promoted to supervisory role. The reward program will also ensure customers receive timely support while encouraging struggling staff to up their game.