Starting a business will take a lot of startup capital. In fact, there will likely be expenses you didn't think about, and this can put some startups in a bad situation. However, instead of failing due to lack of planning, many startups can actually save money by outsourcing certain tasks and responsibilities. For some, this includes outsourcing your CFO and financial services. Some companies may assume this would put your new company at risk, but it's actually quite a smart idea. Check out the many benefits below for outsourcing your CFO and financial services when starting your business.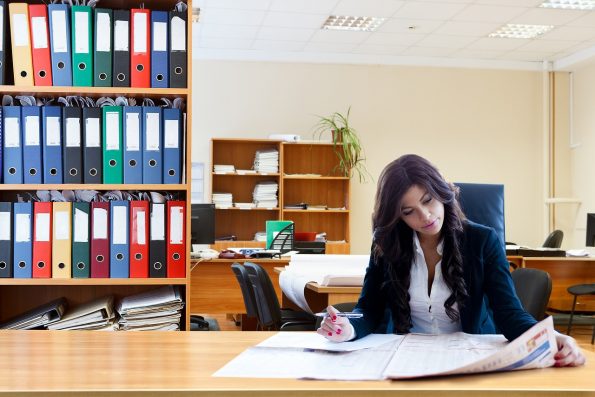 Benefit #1: No Manpower Constraints
Startup businesses tend to have a limited number of employees who are already wearing multiple hats. Instead of paying for another body to come on board or asking someone else in the company to take on more responsibility, outsourcing your financial services creates no manpower constraints for your business. Instead, those who actually work for you can stick to doing the jobs you hired them to do and help get your business off the ground. According to Sonnenburg Consulting financial services, "Outsourcing your financial needs lets you tap into the expertise you would otherwise hire yourself without taking on the costs associated with doing so, leaving you to put your money in other necessary places."
Benefit #2: Skilled Workers
When you outsource your financial services to companies that specialize in financial services, you can rest assured you're getting the best of the best. This means you don't need to place ads looking for someone, take the time to interview them, and then hope you find someone qualified enough for your position and your needs. Instead, these companies know how to hire the right people and ensure you are getting dedicated and smart individuals assigned to your company so you can worry less about the financing and more about getting the company up and running.
Benefit #3: Flexibility
Not all startup companies are built the same way or have the same needs, and your company will also go through plenty of changes in the first few years of operation. Because of this, a startup company benefits from the flexibility offered by outsourced financial services. These companies work with you and provide you the services you need specifically for your business. Then, as your business grows or changes, these plans can be altered to ensure you are still getting the right services you need for success and optimal financial wellness.
Benefit #4: Security
When your company handles financial information in house, it requires an extra level of security you either may not be aware of or that you may not be able to afford. However, when you outsource these services, you can depend on the company to provide all the financial security required for the safety and well-being of your information as well as that of your customers. Plus, these companies are more familiar with specific systems, laws, and other requirements that may be necessary as well. If you want to ensure you're providing the right type of security when it comes to finances, outsourcing it will be a good idea.
Benefit #5: 24/7 Operation
Outsourcing your financing means you can have someone available at all hours of the day and night instead of just 9-5. Whether you have a question or need something cared for, or if a customer or client has an issue, you can get it resolved right away and know someone is always monitoring your accounts and activities. Due to all of this, you will have more transparency in your finances than you would if an in-house employee was caring for it all only during business hours (and only on a part-time basis). If you're looking for the benefit of a 24/7 operation, this could be it.
Benefit #6: Cost
Some people assume that outsourcing costs more than doing something in house, but that's not the case. Instead, outsourcing allows you to only pay for the services you need at the times you need them, which could be a significant savings comparing to hiring a full-time and qualified CFO or other financial service expert. Weigh the costs of having someone in house versus outsourcing and see the cost benefits for yourself.
Don't let the word outsourcing scare you when it comes to your business finances. Instead, if you want to put your startup capital in the right places, then outsourcing could be the solution that's right for your business.