Over the last decade, consumers have put their faith back into the auto market, with sales of new and used vehicles up 1.5% from the previous year. The need for a reliable vehicle is a constant among nearly all households and throughout the majority of both urban and rural communities. As the growth of the auto industry continues, those who have a draw to the market as business owners can take advantage of countless car-buyers. However, becoming an auto dealer and establishing a legitimate car dealership takes some know-how, including the crucial steps below.
Research the Local Market
The first task in opening up a car dealership is to spend time doing adequate research on the local market. Many online resources exist that provide up-to-date statistics about the demographics of a specific area or region, including the income ranges, ages, and household sizes of consumers, as well as the types of vehicles they prefer to purchase. These data points can help potential auto dealers recognize if a market exists for a new dealership in a specific location.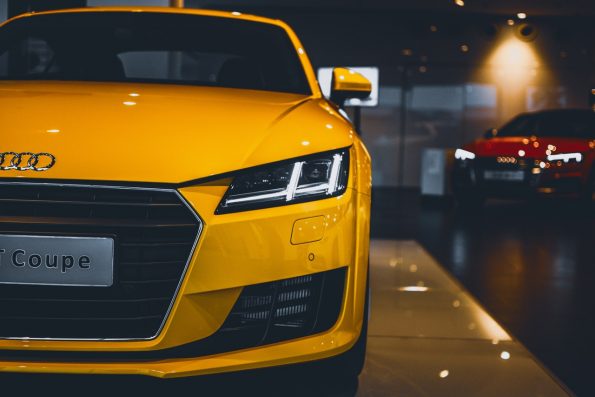 The possibility for an online dealership is also an option for those who have the right business knowledge, but market research is still a necessity. Auto dealers should detail their findings in a well-thought-out business plan, which can be used to move forward in the process.
Consider the Budget
While researching a particular market is necessary, it means very little if potential auto dealers do not recognize the cost of doing business. Creating a budget for opening a dealership should include items such as licensing and bonding costs, insurance expenses, inventory purchases, staff and sales personnel, and dealership lease or purchase options.
These expenses can and will add up quickly, so having a budget in place for these costs is crucial. Potential auto dealers may also need to look into financing options through local banks, credit unions, or online lenders to help offset the up-front costs of opening a dealership.
Understand the Licensing Requirements
After having a business plan and a budget, the next step in opening up a car dealership involves understanding the specific licensing requirements in the state in which the business will operate. Each state has various licensing guidelines which must be met in order to operate legally. You will need to determine the type of dealership you want to open – new or used cars, online or in-person – and then research what the state requires for the selected type. With this information, you can gather the required documents and information to apply for your auto dealer license.
Part of the licensing requirement is obtaining an auto dealer bond, which is a type of surety bond meant to protect the customers you serve. With the help of a surety agency, auto dealers find and purchase an auto dealer bond in a certain amount, based on state-specific requirements. If a customer is harmed because of bad business practices with your car dealership, they can make a claim for damages against the bond. It is important to understand the ins and outs of auto dealer bonds before opening your dealership.
Hiring and Marketing Strategies
Once you have an understanding of the auto dealer licensing process, you can move on to considering the options for hiring and marketing your new auto dealership. Having the right staff in place, both from a sales and an administrative perspective, is crucial to the ongoing success of your dealership. Without these people on board, trained, and compensated, your customers won't likely have a good experience with your dealership.
You will also need to consider your options for marketing, which can include television or radio ads, social media marketing, or print ads. Any combination of these marketing strategies can make your auto dealership stand out among the competition. Be sure to add these costs into your business plan.
Get to Work
Armed with a solid business plan, a budget, your auto dealer license, staffing and marketing strategies, you are ready to get to work. Selling new or used vehicles is not for everyone, and it requires a lot of time and energy to make it a lasting success. Be sure to check in on the progress and profitability of your car dealership periodically, and shift strategies when you realize something is not working as well as it should. Those who are flexible with their business plans and attentive to expenses and revenues are the most successful auto dealers around.
Contributed by: Eric Weisbrot, the Chief Marketing Officer of JW Surety Bonds. With years of experience in the surety industry under several different roles within the company, he is also a contributing author to the surety bond blog.