Thanks to the expansion of the Internet in this day in age, social media has become an integral component of everyday life. The number of social media users grows every day. The reason is the fact that people around the world use them for both fun and business. In fact, the Information Age has created an entirely new business market that continues to expand. There is a wide range of jobs that can be done online — blogging, freelancing, you name it.
Nevertheless, starting an online business can be a complex venture. Even though you have probably used Instagram, Facebook, or Twitter for post-sharing and corresponding with your friends, making a living off of them is a little more challenging. Fortunately, there are some useful pieces of advice you can apply to your entrepreneurship. And the best part about them is that they work for a wide range of businesses, starting from an online real money casino and ending with an indie game development studio, or a catering company.
Focus Your Efforts
The first step towards success in online entrepreneurship is concentrating your marketing efforts. It is as important as learning how to perform and put your networking strategy into practice. Therefore, before developing a business plan, it is essential that you choose a social network that will be your primary source of income.
Concentrate on your target audience and think about where to find clients. For instance, if you are a photographer, you ought to aim for Instagram and Pinterest. Those are the networks that focus on photography. In case your job is freelance writing, platforms that are the most likely to bring you customers are Facebook, Twitter, and Tumblr.
Essentially, choose several social networks and dedicate your time to developing your business there. However, do not go over the top, as focusing on many different platforms can be exhausting and result in failure.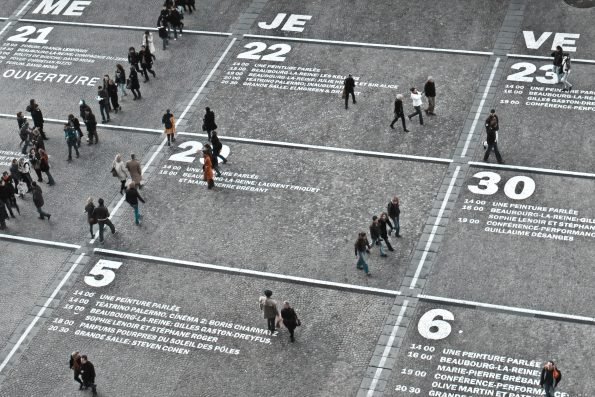 Social Media Marketing Calendar Is a Must
Once you have decided which social media to focus your time, energy, and effort on, it is time to organize your content calendar. Activities of a user who uses social networks for fun are often spontaneous, and thus, do not need planning. However, the activities of a person who hopes to earn a living off of social media have to be organized.
There are two situations you want to avoid getting yourself into if you are serious about becoming a successful online entrepreneur. Those situations are at the opposite ends of the spectrum, but both can be equally damaging to your business. Posting too little content can eventually result in your clients losing interest in your work. On the other hand, posting too often can lead to annoyance and have the same effect.
The only efficient way to avoid those two outcomes is to keep a social media marketing calendar and plan the frequency of your posts.
Adapt Your Content
When you create a piece of content and post it on one network, make sure to share the post to other networks as well. Whether you are a blogger or a freelancer, your goal is to have the results of your work seen by as many people as possible. The best way to achieve that goal is to share your work on multiple channels and keep them consistent.
There is a tool created especially for the purpose of sharing posts to different social networks without too much effort. The tool in question is Canva. Once you have created custom images aimed at particular social media, you will have no problem to effortlessly share your posts and keep your clients updated.
Create Your Own Social Media Voice and Make It Recognizable
Once you have focused your efforts and created a content calendar, it is time to develop your social media voice. It is essential that you form an image and become known for it. Determine which tone is the most appropriate for the business you wish to develop and be consistent. Using different approaches may easily confuse your followers and prevent you from forming a stable audience.
Your clients will get used to a particular tone of voice and will come to recognize you by it. This is an essential step in the process of creating your own brand.
Your Business Should Have a Human Element
Even though you will adopt an image of a business entity, your followers need to know that there is a real person behind your work. Do not refrain from giving them an insight into yourself as a person. After all, the social aspect is essential on social media; otherwise, the name would not fit.
Therefore, make an attempt at interacting with your followers. Answer their questions and comments and have a semi-personal approach to social networks. Having someone appreciate your work and getting to know you on a personal level is important, and you are likely to benefit from it. Just keep things balanced and focus on your work.
Do Not Go Over the Top With Self-Promotion
If you think that the sole purpose of your engagement should be making a sale, you could not be more wrong. In case you focus only on self-promotion, you risk becoming a spammer, and thus, distancing your followers. Instead of trying to impose your services on people you do not know and have not communicated with, you ought to interact with them.
Once you have formed contacts, subtly offer your services based on what your followers may need or be interested in. In online business, contacts are highly important. Given the fact, people you approach on a personal level are more likely to become your clients.
Consider Authentic Automation
Even though the human element is essential and should not be disregarded, it is tedious to sit behind your computer non-stop in order to regularly update your profiles. As a self-employed person, that is exactly what you would have to do if it had not been for authentic automation.
There are certain tools (Hootsuite and Buffer are among them) that can help you achieve your goal to be always present as a business without being forced to physically update your profiles. Moreover, such tools can be of great help for creating a social media marketing calendar.
Learn in the Process and Constantly Improve
Since social media is an ever-expanding online business field, you need to be continuously engaged and ensure your improvement is visible. There is a vast number of tips and solutions that may suit you in different situations, so you need to think outside of the box and be creative.