It is estimated that close to  $1 billion is paid by employers every week to cover the costs of workers' compensation for injuries sustained at work. Together with other indirect costs involved in dealing with workplace accidents, this amount highlights the importance of implementing robust health and safety procedures when setting up a new business. While safety is a priority in hazardous situations, common accidents and injuries such as falls and overexertion can occur in any type of working environment.  Suffering a serious injury at work is devastating for an employee and their family, but the resulting compensation costs, loss of productivity and low morale can also have a negative impact on a business. By implementing workplace safety procedures and providing adequate safety training, employers can nurture a safety culture that protects their employees as well as their business interests.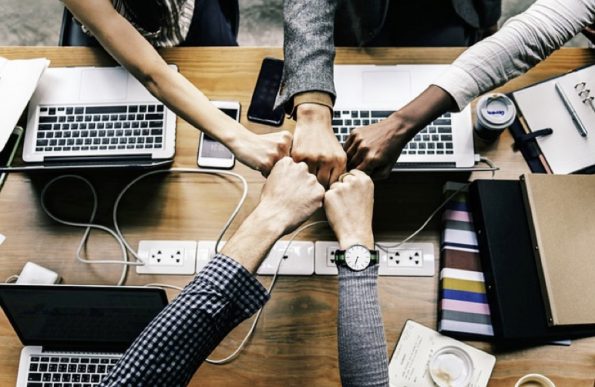 Meeting Legal Requirements for Safety
Imposing strict health and safety regulations at work can seem like a burden to new businesses but without them, they carry a higher risk of serious injury occurring in the workplace. Research has shown that small and medium-sized businesses experience 
double the number of fatalities at work
 than larger corporations and this highlights the importance of ensuring that duty of care towards employees is always met. This not only reduces workers' exposure to hazards but will also minimize the legal risks of lawsuits for employers. In the event of a fatality at work, a 
wrongful death attorney
 will look for evidence that an employer has breached their duty of care through negligence.  By following up to date guidelines, providing regular training for staff and keeping workspaces free of hazards, employers can ensure they provide a comfortable working environment while also meeting legal requirements for workplace safety.
Preventing Common Workplace Accidents 
Slips, trips and falls are the most common workplace accidents, and in 2019 almost a quarter of a million workers needed 
time off to recover from a fall
.  The Occupational Safety and Health Act of 1970 stipulates that employers are required to provide employees with a workplace that is free from hazards. Many of these hazards in the form of trailing wires, cluttered corridors and uneven floor surfaces can be easily removed from a working environment. If an employee is harmed, companies with more than 10 employees must 
maintain a record of illnesses and injuries
 sustained in the workplace.  While this may seem like a reactive approach, the information recorded can then be used to support more accurate risk assessment, highlight any weak points in safety procedures and develop suitable solutions for any recurring issues.
With so many factors to consider when setting up a new business, health and workplace safety may not be a priority. However, implementing a robust health and safety policy early not only safeguards employees from preventable hazards in the workplace, but also protects employers from the potentially ruinous consequences of dealing with a serious accident or injury that occurs under their watch.