Employees suffer several work-related injuries due to electrical mishaps. They can be at risk of electric shock or electrocution because of poor safety tips in the workplace. A job should never endanger the health of an employee regardless of the conditions. Implement electrical safety measures to avoid electrically induced injuries.
Safety should be a priority in all industrial workplaces. The safety measures should consider any present risks and dangers of working in an industrial workplace. Here is a list of electrical safety tips to keep workers safe in the industrial workplace.
Use Cord Protectors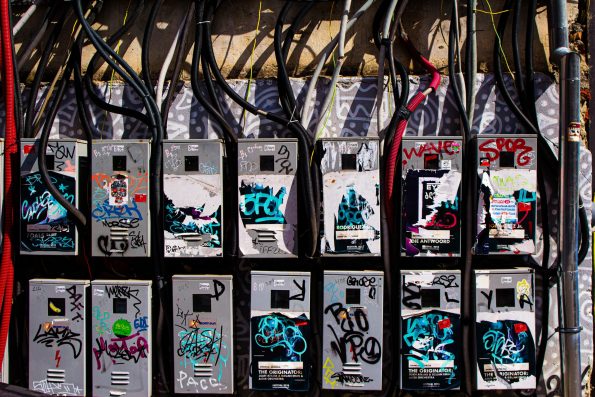 Image source: https://unsplash.com/photos/BSc2vV6zxQs
Electrical cables can be a challenge to organize in the industrial workplace. However, a wire protector can easily take care of electrical safety problems. They protect tip charges from all damages by keeping the wires out of the way. For example, a 20 amp power strip hides any exposed naked wire to protect from any mishaps.
Whenever working with electricity, ensure you use secure extension cords and outlet strips to avoid being electrocuted. They will prevent accidents inside the workplace whenever working with internal wires. Use floor cord protectors to protect any electrical lines running across. They will stop individuals from tripping over any loose cord that could lead to injuries.
Wear Protective Clothing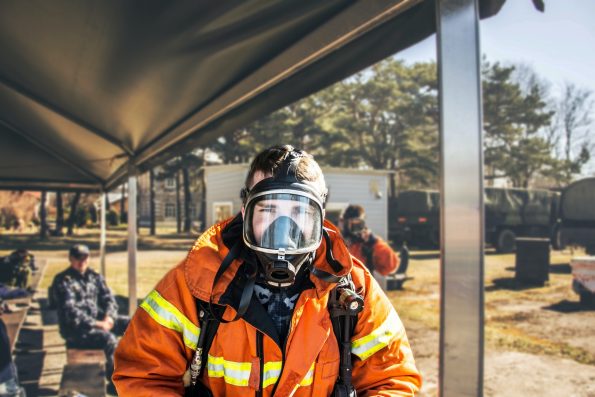 Image source: https://unsplash.com/photos/ekNfYg96lbw
Always wear the right protective clothing such as gloves and safety boosts when working in an industrial workplace. It can reduce the risk of injury when operating in high-risk departments. For example, have the right shoes and gloves to avoid touching a live wire. Also, wear goggles to protect yourself from the fumes when working on any electrical circuit.
Never handle electrical equipment with wet hands or feet. These tools will protect you from getting in contact with electric circuits. A capacitor can easily cause an electric shock since it stores energy. If you touch it without protective clothing, you risk an injury. Therefore, always use appropriate insulated rubber gloves, shoes, and goggles while working with electricity.
Never Work in Wet Conditions
Electrical hazards are high when there is water as it increases the conductivity of electric current. You can be easily electrocuted if you work in a wet condition because of the high volatility. This risk is significant if the equipment is poorly insulated. Therefore, inspect the electrical equipment to determine any hazards such as unguarded electrical equipment.
Also, avoid water at all times when working with electricity. Don't touch or repair any electrical equipment or circuit with wet conditions as it can cause accidents. Since water and electricity don't mix well, ensure you wear the correct protective clothing whenever touching electrical equipment.
Conduct Risk Assessment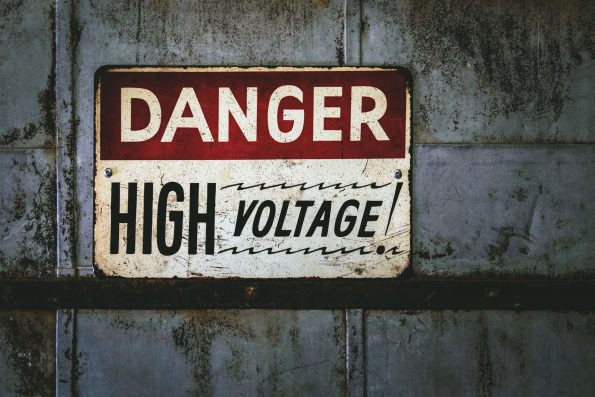 Image source: https://unsplash.com/photos/J1UvQOXyRiw
Workers should know the exact location of an electrical hazard in the organization as a safety measure. Inspect the site and mark any potential hazard area using safety signage to inform employees of the dangers and avoid them. Put up a sign to warn others of turning the master switch on when working on an electric circuit.
You need a risk assessment to prevent accidents involving electricity. Ensure you survey the working area for all-electric hazards as a precaution. Through risk assessment, you can inform employees of the present dangers and establish plans to prevent any accident. Also, conduct job briefings whenever work changes and when different hazards are present.
Use The Proper Testing Equipment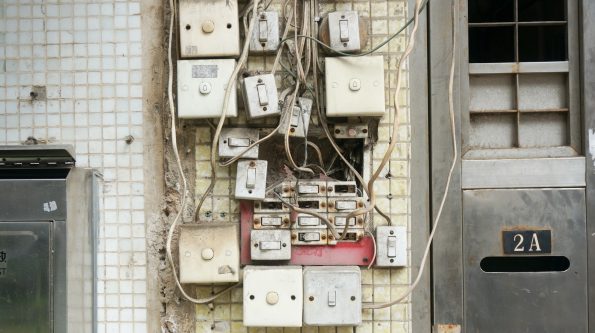 Image source: https://unsplash.com/photos/qAShc5SV83M
Whenever talking about electrical safety at the workplace, using the right equipment and tools is a primary necessity. Testing equipment is a powerful electrical tool that prevents shocks and any electrocutions. Use them to test all wiring and electronic circuits to determine whether it is grounded or dead for safety measures. For example, detect any faults in the operation of electrical devices to correct them before causing an accident.
It should be the first step in your electric safety plan. Suppose you detect any faults, trace and rectify them using appropriate tools. Ensure you use an approved electrical testing tool to assess the level of risk. Don't use equipment with damaged insulation or broken plugs. Also, use the right tools and equipment with non-conducting handles when working on electrical devices.
Use Circuit Breakers
Both circuit breakers and voltage regulators can be crucial in ensuring electrical safety at the workplace. For example, the voltage protectors prevent equipment damage during an electrical surge. It will protect expensive electrical equipment from damage by correcting your electricity supply voltage. Whenever there is an emergency, they can cut off the electricity supply if the voltage rises or falls.
A circuit breaker will protect an electrical circuit whenever there is excess current from an overload or short circuit. Surge protectors can shut down power to prevent any harm. Using it in the workplace will protect employees from shock.
Train Employees
Image source: https://unsplash.com/photos/ahi73ZN5P0Y
All employees should have proper training in electrical equipment as a safety measure against electrical accidents. This is a significant workplace safety tip and a proactive step to preventing electrically induced harm. Your workers should know all the relevant tips when working in electrical areas. Educate them on safety rules established by the electrical code.
Therefore, train your employees on the hazards associated with the equipment they are using. Employees must know the risks of overloading circuits, and only qualified personnel should work on live electrical wires. Supervisors should be responsible for worker's health by keeping them safe.
Bottom Line
A safe working environment may not be enough to control all potential electrical hazards. Ensure you work safely while following all the safety rules. It's necessary to take all safety precautions when working with electricity. Implementing several ground rules can be a great way to protect employees in an industrial workplace.
Author's Bio:
Rebecca Grey is a passionate writer & guest blogger. Writing helps her to improve her knowledge, skills & understanding about the specific industry. She loves writing & sharing her knowledge mostly in the Traveling Industry. She believes traveling is the key to a peaceful life & wants to spread her belief across the world. Apart from writing, She loves Traveling and Reading.
Reference Links-
https://ieeexplore.ieee.org/abstract/document/4840004/
https://www.sciencedirect.com/science/article/abs/pii/S0894177712000830