The stereotype has always been that the football field is home to all brawn and no brains, despite players like Pat McInally who got a perfect score on the Wonderlic test, or others like Calvin Johnson, Alex Smith, and Eli Manning who achieved other impressively high scores.
A new Maryland-based startup, Mixed River, hopes to change that stereotype by building innovative solutions that bring mixed, virtual, and augmented reality to the football field. As such, the company has just landed a one-year contract with the Baltimore Ravens, where its technology will be leveraged for training purposes during the upcoming 2017-18 season.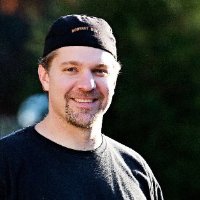 The company's founders, Carlson Bull and Jim Pietila, both have backgrounds in augmented and virtual reality spaces, and have now expanded to the arena of mixed reality with their Pre-Game Prep technology.
While traditional practice often involves hours of film study or marker-to-whiteboard "X" and "O" planning, the Pre-Game Prep technology utilizes mixed reality to bring teams' playbooks to life — "translating X's and O's drawings into realistic, 3D animated football players that run the proper routes, demonstrate the correct formations and never get tired."
          Image below=Jim Pietila, Chief Executive Officer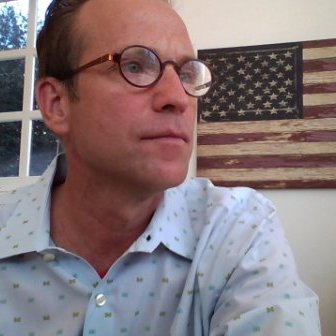 Using the company's platform in conjunction with Microsoft's HoloLens technology, which is discussed in the upcoming DECODED series, players will have the opportunity to experience life-sized holographic representations of what they can expect to encounter during game day, and coaches will have the ability to quickly and easily make plays and customize the training environment.
The premise is that by transforming the traditional procedure into a mixed reality environment, coaches and players will be able to maximize their training time and potentially improve player safety on the practice field by replacing film studies and half-speed run-throughs with immersive simulations.
As the video above demonstrates, mixed reality solutions such as Mixed River's Pre-Game Prep revolutionize the practice experience by creating an interactive environment in which players and coaches alike can study and train as if they were in the newest Madden video game.
Mixed River is not the only company to occupy this growing space, though. STRIVR, used by companies like the Dallas Cowboys, is another example of a company that is using virtual reality to transform the practice environment.
The fate of solutions such as those developed by Mixed River and STRIVR have yet to be determined, but the prospects are promising. Mixed River, though only having signed a contract with the Ravens, is said to be in talks with other teams in the league. Moreover, STRIVR has already signed customers from other leagues, such as the NBA and the NHL, in addition to the NFL.
With growing interest in these technologies and the benefits they provide, a major change is likely coming to the professional sports industry.