Attorneys are highly educated and trained professionals who can help you and be an invaluable resource in many areas of your life. Attorneys go through law school and pass the bar, representing a deep level of knowledge about legal subjects. With that being said, do you need a business attorney if you're going to start a business?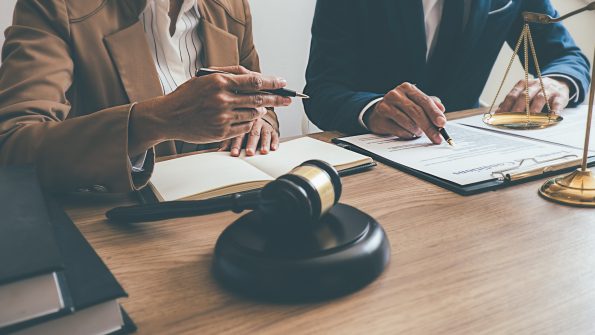 We delve into the need for a business attorney below.
What Does a Business Lawyer Do?
First, a business lawyer is different from a personal injury lawyer or a criminal lawyer, just to give examples.
Some of the things a business lawyer can help you do include:
Writing contracts: There are a variety of reasons you might need contracts written when you're starting a business. For example, you might need contracts for new employees or clients.
Creating a legal entity: When you start a business, the most important thing you can do to protect yourself is choose a legal entity. You may be an LLC or an S. Corp. Maybe there's another type of business structure that will work better for you. Regardless, this is something an attorney can help you with.
Disputes: As a business owner, it's pretty likely you could face breaches of contract or contract disputes. This can stem from a variety of situations. Maybe your employee is sharing your trade secrets, or you have a client who isn't paying. Regardless, lawyers advocate and negotiate for business owners, and if necessary, will proceed with filing a lawsuit.
Compliance: Depending on your industry, you might face compliance and regulatory requirements or need help with risk management.
Below we'll go into more about the specific situations that you might need an attorney to start a business, but first, we'll talk about scenarios where you probably don't need one.
Situations When You Don't Need an Attorney For Your Startup
While every situation is different, some of the particular times you probably don't need an attorney for your startup include:
Completing certain forms. For example, while it can initially sound intimidating, filling out the Articles of Organization required to become an LLC is pretty simple and straightforward. You can likely do it on your own.
Naming your business.
Getting an EIN.
Claiming a trademark.
Writing a business plan.
Getting a website domain name.
Submitting IRS forms.
These are examples of things that you can probably find a lot of detailed information about online.
With that being said, there are times when you're probably going to be better off working with a business attorney.
Deciding On a Business Structure
While the forms you need to complete once you know what your business structure is going to be are generally straightforward, deciding on that structure might not be
You'll have to compare the entities that you can choose from, including a sole proprietor, LLC, corporation, and partnership.
Even if you decide on your own which entity you're going to go with, you might still have questions about taxes, liability, or ownership that you want to discuss with a lawyer before you move forward.
Business Operations
Once you have your business structured and operating, at least to a point, you might need to bring a lawyer in. This could be to help you with contracts and agreements or getting certain permits.
There are also complex situations where it's best to consult with a lawyer, such as bringing on investors.
Employment Law
Some of the main reasons small businesses face lawsuits relate to employment law. This could perhaps be one of the most critical areas for you to work with an attorney in your business.
For example, employee classifications can affect your workforce, and they can expose you to greater liability. You have to classify employees as exempt or nonexempt. You might label employees as independent contractors as opposed to employees, too. These are scenarios where guidance from an attorney can save you a lot of money. It can be costly if you misclassify your employees.
Firing an employee is another area of employment law where you'd be well-advised to talk to a business attorney. Employees can sue in some cases if they're wrongfully terminated. You might be proactive here and talk to an attorney before you hire any employees or fire them to make sure you've gone through the proper steps and gotten the documentation you'll need in case an employee does sue.
It's good to have an attorney review your employee policies and your employee handbook. You don't want to violate any laws with your policies, and you want to have these documents readily available in case you do face a situation with an employee or former employee. You want to be able to show you had documented policies.
Administrative Proceedings
There are certain administrative proceedings that can affect your business not necessarily when you're just starting but at any time. You may hire an attorney to represent you in these.
For example, as has been touched on, if an employee or former employee sues you, it can be a complex legal situation. You need to talk to an attorney right away if you find yourself in this situation.
Prevention Is Better Than Reaction
A lot of times, business owners think they don't need an attorney at all, and then they find themselves in a difficult situation that could have been prevented. When you're starting a business, you do want a strong foundation, and that includes your legal foundation. That's the most important thing to scale your business up and make it a success.
You don't necessarily have to hire an attorney for every situation, but consulting with one on anything you're unsure about can help you in the future.
It may be an upfront expense, but more than likely, you're going to save yourself a lot of money and also protect the reputation of your business that you're working to grow. You can do most of the legwork and then just have a business attorney review important documents and decisions to save yourself money but also have peace of mind.