Are you wondering whether or not you need to invest in a garden office? Well, if you are still unsure whether it's a good fit for you, there are many benefits you can enjoy. Here are the top benefits you can enjoy when you invest in a garden office.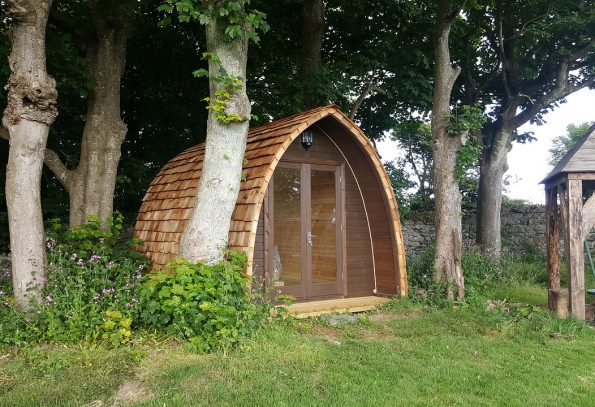 No Daily Commute
Commuting is costly and comes with a lot of hassles. Well, if you come up with a garden office, it's a simple walk from your house to the backyard and you can avoid the hassle and costly expenses of commuting. You should be able to save this money for your personal expenses. Also, you don't need to worry about excessive car repairs or exhausting traffic jams.
Away From The City And Office Noise
If you have previously worked in the city, you should have an idea of how noisy it can be. Well, if you want some quiet place to relax as you work, a garden office is a great idea. It is a surprisingly calm and serious working environment for anyone.
Your garden office will be far from the busy and chaotic city streets. You should be able to thrive in this quiet working zone, thereby improving your productivity. Also, it is a private space so there is no constant gossiping from colleagues or phone chats to disturb you. Therefore, you can focus on your work without any issues.
Ditch The 9 to 5 Routine
Most of the employees who choose to work from home are in highly skilled professions. These jobs have strict working hours when in company offices. However, if you have your own garden office set up, you can enjoy less of these strict procedures such as breaks, schedules and uniforms. It might seem like you will be procrastinating a lot but with proper self-management and the right working attitudes, you should be able to pull it off.
Personalized Work Haven
A lot of creative people improve their productivity by designing their workplaces to match their own tastes and preferences. A lot of professionals and career people can take up a workspace and bring their own furniture, paint their favorite colors and actually personalize the space. With a garden office, you can organize and adjust until you find the right fit for you.
Get Inspiration From Nature
Research reveals that a minute into nature will boost your motivation and productivity at work. Imagine doing your 9-5 job in a garden. It would be motivating and highly productive. You should have a good view of the environment and position your desk towards the windows or wherever there are green spaces. Even better, you can do a few nature walks during your breaks. Also, you can tend to your garden to free your mind from stress or to get motivation.
Balanced Home And Work Life
Since there is barely a distance between your home and work, you will not be exhausted trying to balance your home and work life. You should be able to attend to your kids and entire family while handling your career. Working from home is a great opportunity to improve your quality time with your family as you handle your job without any lags. You need proper management for the best results.
A More Private Workspace
Yes, you can always use any extra rooms in your house as an office. However, doing it in the garden will improve your productivity. With a garden office, you can enjoy more peace and quiet compared to a home office. If you have clients, you can use an outbuilding to deal with private clients and meetings. Using a garden office for your client meetups will definitely boost your credibility for the business.
Repurpose A Garden office
Just like any other outdoor sheds or log cabins, you can also convert your garden office into another room. Whether it's permanent or temporary, your garden office can become a leisure room, hobby area or a guest room for your visitors with easy access into the garden.
Increase Property Value
Having additional home features such as garden offices or sheds will boost your property value by at least 5-7%. It's a great source of profit if you ever plan to sell your property.
Wise Investment
Besides boosting your work productivity, a garden office has a lot of benefits to offer. It has become a growing trend everywhere and a lot of people are doing it. Therefore, it's a wise investment that allows you to enjoy the benefits listed above and many more. UK garden room company Quick Gardens have gotten a lot of positive press about their products recently and you can  learn more at the official website.