Times have changed. In the past if you left the house friends and family wouldn't be able to get a hold of you until you returned home. Today most of the population has at least one mobile device on them that allows them to be reached wherever they go. Not only can we be reached when we are on the go, we can be entertained through our devices. Cell phones today are more powerful than the first computer, allowing us to do just about everything when we are on the go.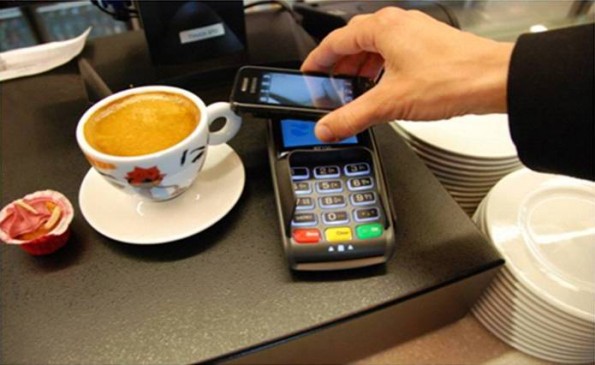 The change in the way we communicate and the fact that we rarely go out untethered to our mobile device has changed the way we are entertained. This is obvious when we look at how we can game today.
Who is Affected by the Change in Mobile Gaming?
Not sure who is affected by the introduction of mobile casino and gaming sites? It's quite straight forward.
Individuals who play games
Casinos
Game halls
If you have enjoyed gaming, whether it's sports betting or casino games, in the past you are affected by the changes. In the past, before mobile devices were so easily accessible, if you wanted to partake in a game you needed to head to a local gaming hall, a casino or a local gaming event. Now? You can simply pick up your phone and log onto your favorite site and in an instant, you can make wagers, win money, and place more wagers.
Casinos and game halls have been greatly affected by the introduction of mobile gaming. In the past, people had to visit their local game hall or casino if they wanted to wager. Now, they don't have to leave the comfort of their home or office to play. In fact, people who are out of town don't even need to leave their hotel to play!
Brick and mortar casinos must compete with the convenience of mobile casinos and game site, which has changed the way they have to market. Many casinos must have very good promotion to get people in the door to make up for the fact that they simply aren't as convenient as their online counterparts.
What is Affected by Mobile Gaming Technology?
People
Startup Business models
Social interactions
People are affected because gaming is more convenient than ever before. No need to drive to the casino an partake in your favorite games. This is beneficial for some because it saves time. People can log in, play for a very limited amount of time, and log out and go on about their day in a way that a brick and mortar location just cannot.
Business models have had to change for the brick and mortar casinos, especially startups. While some players will always enjoy playing in an actual casino more than playing online, others find the convenience of mobile gaming fits their needs better. This means casinos have had to change how they market and who they market to, to keep the people coming in. While the games have been able to speak for themselves for a long time, now brick and mortar casinos are having to come up with exciting promotions to keep people interested.
Social interactions have also changed. Many people find through mobile gaming that gaming doesn't have to be a social experience if they don't want it to be. Looking to enjoy a game but don't want to talk to anyone? Choose a game online that doesn't have a chat feature and enjoy yourself. If you want a social experience, you can head to a brick and mortar establishment or choose a live mobile game that offers a chat feature.
How Will This Continue to Affect the Gaming Business?
The gaming business is going to have to continue to grow with the market. More people than ever are being exposed to casino games and sports betting thanks to the mobile platform. People will continue to enjoy the convenience of mobile gaming, but it's almost certain that while there is an audience for mobile gaming, there will be a trend back toward enjoying brick and mortar offerings, too.
The good news is that there is a place for land-based gaming as well as mobile gaming. Those who enjoy games will likely enjoy both, but find they prefer one over the other. As people try new things, business models will have to change with the times. There will be more opportunities for startup companies to find an audience for creative solutions.