As Miami aims to compete with NYC as a startup capital, it's simultaneously earning another title: "the capital of cloud." And as the internet shifts gears into Web3, founders in The Magic City working to find novel ways to monetize everything from attention to color will be pleased to know that they have the continued support of the biggest industry players.
Startup founders eager to establish a multi-cloud strategy focused on minimizing the harmful effect of data breaches, shore up their cybersecurity frameworks with novel tech, and harness powerful new insights gleaned from their data should look at the return of Ingram Micro Cloud's Cloud Summit '22 in Miami Beach this May.
Following a two-year hiatus, this year's summit about A Future of Even More looks to bring in more than 1,600 expected attendees.
The average growth rate for Cloud Summit attendees from the previous year was estimated at 25% by Ingram Micro, and this year's full lineup of growth-centric topics will be held between May 17th to 19th.
Megan Smith, the first female CTO of the United States of America under President Barack Obama from 2014 to 2017, and Admiral William H. McRaven, the architect of the daring raid that killed Osama Bin Laden, are just two of the keynote speakers. To fully capture and immerse in the vibrant Miami Beach scene, Cloud Summit '22 will also host guests at several after-hours events including a performance by Gipsy Kings, and fireworks displays at the Kimpton Surfcomber and SLS hotels.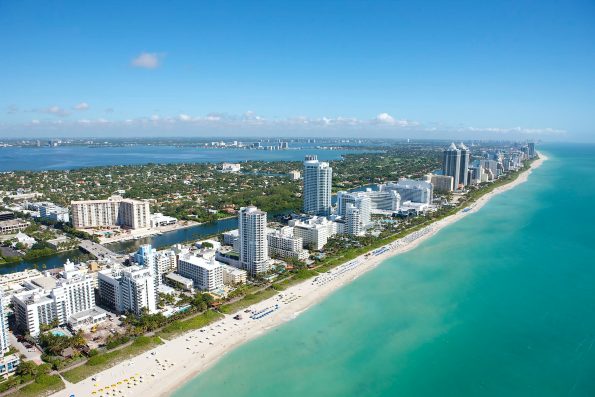 "Come together in Miami for the first time in a long time to experience A Future of Even More at Cloud Summit '22" said Victor Baez, senior vice president at Ingram Micro Cloud. "This year promises a showcase of new technologies, platforms, and strategies to help channel partners scale."

Ingram Micro Cloud's growing list of vendor sponsors and event partners includes AWS, Microsoft, Adobe, VMware, IBM, Acronis, Fortinet, Citrix, Bitdefender, AvePoint, Dropbox, 8×8, LG, Veritas, Devtech, Red Hat, Veeam, Trellix, APC, Intel, Trend Micro, and Sophos, as well as a number of other key specialized vendors.