A Master's in Business Administration or an MBA can open doors to a brand new professional future. Whether you are looking to launch your career, change the industry you work in or start your own business, just some of the MBA benefits are that it will equip you with the knowledge and skills you need to make your ambitions a reality.
Before you apply for an MBA, you should do your research around what type of career you want to pursue after it, or what business envision yourself running. This will make it easier to choose an MBA course that fits your needs and aligns with your goals, as well as giving you a focus in any application forms or interviews you may need to complete.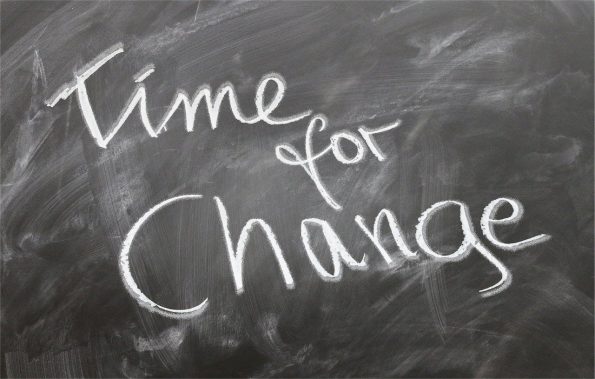 Here we explore how an MBA could transform your career and some of the key considerations to keep in mind when choosing your course.
Changing careers with an MBA
An MBA is one of the most diverse, versatile, and customizable education programs out there, which makes it ideal for career changers. They are popular all over the world with top business schools and universities offering a wide range of MBAs which will each focus on different aspects of business and management. In terms of how you tailor your MBA, it will depend on which university you choose and what your ultimate goals are. For example, at Victoria University in Australia, you can choose from 12 specialist units of study including the Art and Practice of Leadership to Managing Innovation and Entrepreneurship.
Here are some of the most common specializations included in an MBA:
General Management: A popular specialization which develops all-round business skills for application in a variety of environments.
International Business: A great choice for people working in an international company, working abroad or even intending to trade internationally.
Strategic Management: This prepares graduates for the key skill of planning for both short-term and long-term business strategies as well as crisis management.
Finance: By focusing on accounting, data analysis, statistics and more, studying business finance is essential for anyone looking to start their own business as well as financial officers and managers.
Marketing: The practice of promoting a brand and its products or services to maximize sales and brand awareness.
Entrepreneurship: If you have an original idea for a business or product and are considering starting your own venture, this specialization is the perfect choice.
Operations Management: Running production processes, logistics and distribution of products efficiently and with accuracy is a complex skill which this specialization hones.
IT Management: In the modern world, it is imperative that businesses embrace and capitalize on the advantages of using technology, and even more so if the business relies on or produces technology.
Human Resources: When a company employs high numbers of people, it is important that managers are able to manage and motivate their team through development, training, clearly defined job roles, and conflict resolution.
Consulting: This prepares you to be able to advise businesses across a range of sectors on how to overcome their challenges as an external expert.
While all of these areas of study could be vital, if you have a particular career in mind, it's best to focus your MBA in the specialization which will be of most use to you. In some cases, the MBA benefits enable you to study for dual specializations to give you wider scope.
Starting your own business with an MBA
A lot of people decide to study for an MBA because they intend to launch their own business and, while they may have a deep knowledge of their product or industry, they are lacking in some of the business skills needed for long-term success. MBAs are often delivered by professors who have started and run their own businesses and have real-life experience to pass on to you. Alongside pitfalls to avoid, key business principles and tried and tested strategies, the MBA benefits provide a fantastic foundation on which to build a stable company.
Through studying for an MBA, whether at an in-person or an online program, you will meet others with similar interests and motivations which can provide an invaluable support network now and in the future. In addition, you will also learn how to communicate, strategize and negotiate which will be key to your business's success.
Higher earning potential
Finally, it's worth noting that a key motivation for many people who choose to study for an MBA is that on completion, they will have much better chances of securing a higher salary in their chosen sector. In fact, more than 50% of people who hold an MBA go on to become board directors, CEOs and senior management. Of course, the high salaries bring a higher level of responsibility, which is one of the key MBA benefits.