For entrepreneurs, one of the most important decisions they will make is where to launch their app. Google know this, which is why they have built Google Play to ensure that great apps have a place that supports their ambitions. Currently, Google Play puts your app in front of 1 billion Android users in over 190 countries. Google Play also allows you to be adaptable, through providing several payment options, ensuring you can easily monetise your app in different countries. The top charts and Editor's pick features, amongst many others, helps you acquire new users. However, being on Google Play is not enough, with several guidelines to follow to become a successful app on Android. Here are a few suggestions to help you make the most of your presence on Google Play.
Quality control: Design for engagement and retention
At the heart of great design isn't aesthetics, but psychology. Adhering to Android design principles ensures the functionality and features of your app are familiar and trusted by users. This includes following Android navigation and ensuring that you only use Android UI elements and icons. Android apps should embody a 'print-like' aesthetic, using shadows to subtly distinguish between different 'surfaces' in your app whilst ensuring that each surface is a single colour. Your app should not have movement simply because you can put it in. Every action and animation should improve how the user experiences your app, with each transition generally being shorter than 300ms and using ripple effects to denote the screen has been touched. Having appropriate responses to the user's actions will make them feel understood by the app, which will increase the likelihood they will use it again.

Make me visible: improving app discoverability
To succeed in the marketplace, you need to stand out from your competitors. Part of this involves being visibly different. In Google Play, this means creating an icon with a distinctive identity, providing screen shots that summarises what is special about your app and a video to tell the story of your app to your audience. It is essential to make use of the Search Network by generating ads for people when they search for apps like yours and target video ads on YouTube for those interested in content related to your app. Finally, a reminder to use the power of social media to engage with your users. The G+ community, Twitter and Facebook are great ways to encourage reviews and engage fans in the in alpha and beta testing of your app.
Monetisation: merging technology and business
Working out the optimal way to monetise your app is tough and might require some experimentation. However, there are some fundamental principles to help guide you. Your monetisation strategy should align with the spending capacity of your target audience. Looking at similar apps in your category will help you gage how reasonable your pricing is. It is strongly recommended to generate multiple revenue streams mixing subscriptions, in-app purchases and advertising and to use Google Analytics to help you make smarter decisions about what is appropriate for your business.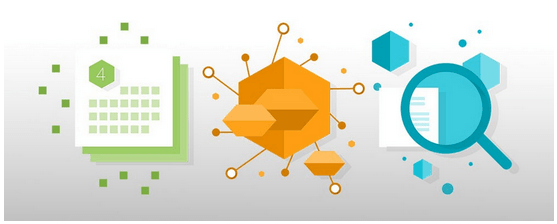 Measure what matters: using Google Analytics for better decision making
The more you know, the better equipped you are to make decisions about your work. Through simply adding one line of code, you can use Google Analytics to track your app from the moment you launch. This not only supports you in making decisions about monetisation and marketing but can help you decide which features to build, what your audience values and create ways to help you re-engage users that may have stopped using your app. Google Analytics is the key to getting into the minds of your users.
Go global by being local
Going global is one of the most exciting parts of being a startup. It is also one of the hardest. In order to increase the local adoption of an app, you need to reach beyond translation, ensuring that your app is culturally relevant. The closer your prices are to local expectations, that more likely people will be likely to download and buy your app. Achieving this begins in understanding users in your target country, appreciating how their cultural nuances impact app adoption, understanding what they want out of design and functionality. For example, Google highlight that users in the USA and Europe like simple apps with one or two features whereas the users in Japan and Korea have a preference for cute and colourful characters.   
Google are dedicated to supporting startups. Part of this involves providing comprehensive guidance on how users can make the most out of their presence on Google Play, with their guide on 'The Secrets to App Success on Google Play,' available to teams on their Launchpad program. Are you ready to be part of it? Click here to join the Google Launchpad program.